These Cozy Puffer Jackets Are The Key To Keeping Warm All Winter Long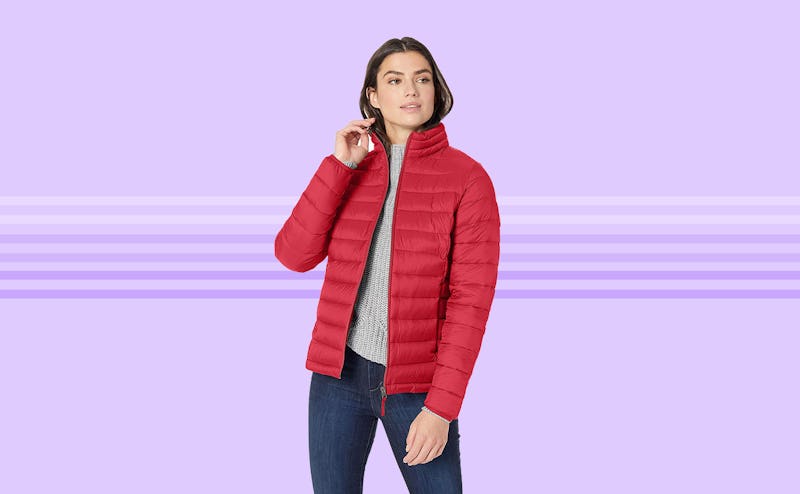 Amazon/Bustle
Finding the perfect winter jacket is all about personal preferences. The very best puffer jackets for women come in all lengths, sizes, and fills — and you likely already know whether you prefer a thicker or thinner look. However, it's just as important to understand how insulated your jacket is (and what it's made of) in order to ensure it's actually warm in chilly weather.
As a general rule, the thicker a puffer jacket is, the more insulation and warmth it will provide. In fact, thanks to layers of real or synthetic down filling, some puffer jackets are capable of holding up against freezing temperatures. Thinner puffer jackets, in turn, offer some of the same protection and warmth with a much sleeker profile, making them perfect for milder weather or in-between seasons.
While this likely goes without saying, the longer your jacket is, the more protection it'll offer your lower half from brisk gusts of wind or knee-high snow banks. And you'll definitely want to opt for a hood if you frequently trek through snow or freezing rain (or simply aren't a fan of winter hats).
With all this in mind, read on for a look at the best puffer jackets for women available on Amazon.