This $3 Rain Gauge Is The Key To Keeping Your Lawn & Garden Happy (Plus 3 Other Great Ones)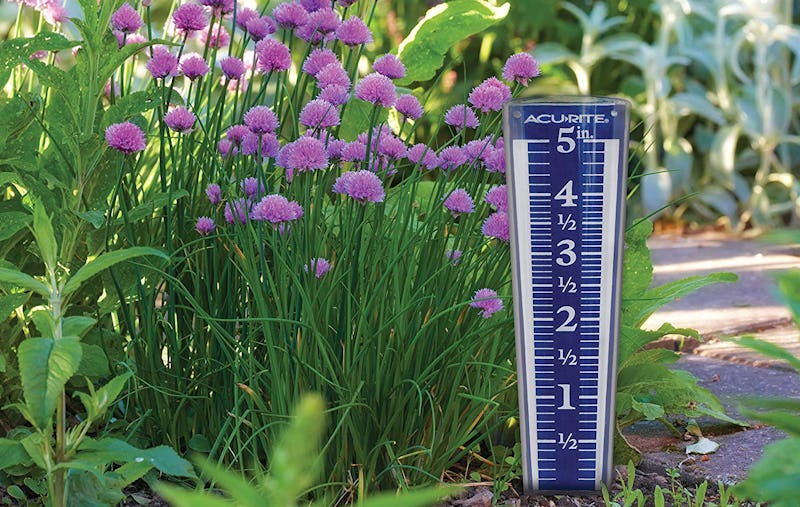 Amazon
If you want to ensure your garden and lawn stay well-watered and healthy, or just want to keep tabs on the weather, you need to have one of the best rain gauges. These handy devices take the guesswork out of watering since they measure the depth of precipitation. This can help you decide if you need to turn on the sprinklers, or let you know when your yard is receiving too much water so you can take precautionary measures like adding drainage to prevent puddles.
Rain gauges come in a variety of sizes and features. For the casual gardener or weather observer, a standard rain gauge is the easiest to use and most cost-effective. These usually come in a simple cylinder shape and you check them the same as you would a measuring cup. Some of them also come with decorative accents like a cute gnome to spruce up your garden.
There are more advanced rain gauges that are digital, and feature sensors that provide alerts when it rains or potential flooding might occur. Some of them even self-empty, which is a nice bonus.
To help you choose the perfect gauge for your yard, here's my list of the best rain gauges on Amazon to consider. All of these top picks for monitoring rainfall can help you keep your lawn and garden healthy and happy.