The 4 Best Razors For Sensitive Skin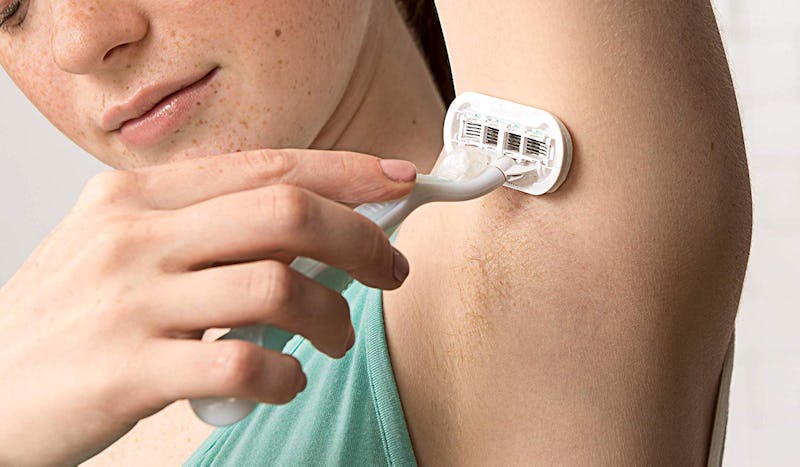 Amazon
Removing unwanted body hair when you have sensitive skin, for lack of a better word, sucks. Not only is sensitive skin prone to razor bumps and redness, but it's super easy to nick or cut your skin. Luckily, in this day and age, there are a few tried and true razors that will work with our skin type. Enter, the best razors for sensitive skin.
What makes a razor great for people with skin sensitivity? First, the best razors for sensitive skin will have built-in moisture strips or hydrating bars that are infused with soothing ingredients like aloe vera, or skin protectants like colloidal oatmeal. Not only do these ingredients help calm any irritation, but they can help restore the moisture barrier on the surface of your skin. Since dryness is so often linked to skin sensitivity (and often exacerbates it), finding a razor with these moisturizing tools in its design is crucial.
Also, while many people with sensitive skin believe that razors with more blades are too aggressive for their skin type, that's not the case. The more blades a razor has, the less pressure each blade puts down on your skin, and the less likely it is that your skin will get irritated or that you'll cut yourself.
Whether you prefer disposable, electric, or standard razors, here are the best razors for your sensitive skin. Godspeed.