These Strong Resistance Bands Will Make Leg Day So Much More Effective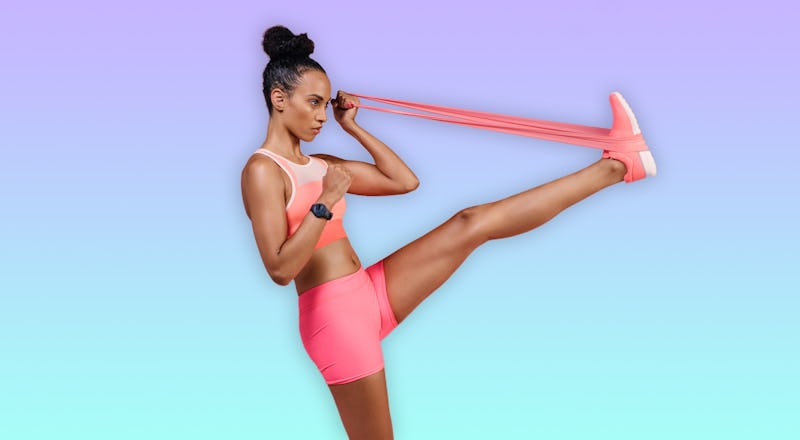 fotolia/Jacob Lund
Particularly when working out your legs, resistance bands save you from having to use heavy, awkward barbells or crunch out dozens of reps on the machines. They weigh almost nothing, fold up into a suitcase, and can literally be used while watching television. But to get the most out of it, you need the best resistance bands for legs you can find. So what should you look for?
First and most importantly, find something that won't break. If you've ever tried those cheap elastic ones sometimes handed out with gym memberships, you know they're prone to snapping in half at the first sign of a low squat. Get bands made from strong silicone or even thick cords and ropes.
Secondly, think about what types of exercises you'll be using them for. If you want to improve your performance at a specific sport, for example, you might try styles that strap on and can be worn while you play that sport. In contrast if you're interested in repetitive toning, the loop-style bands might be the best fit, as they guide your form while you use them. For faster-paced or aerobic activities, you might try the long ones with handles which offer a greater range of motion.
Here's a list of the best resistance bands for legs to help kickstart your rock star leg-and-booty workout.