These Shorts Are The Key To Preventing Chafed Thighs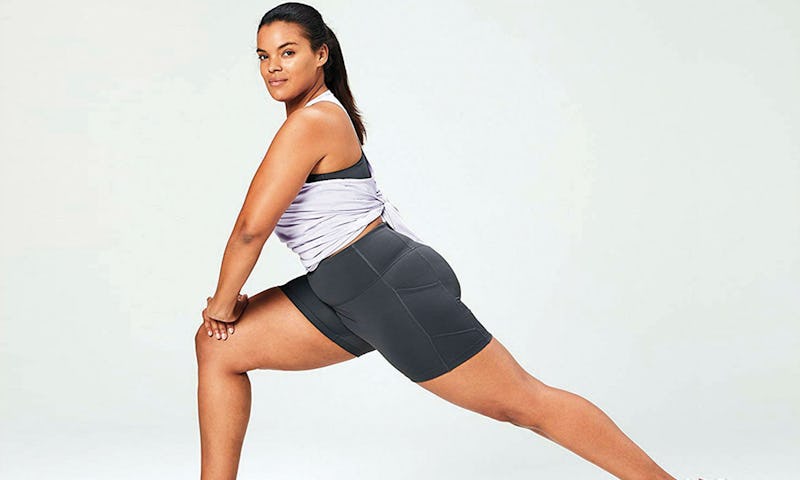 Amazon
There's no faster way to ruin a hard-earned runner's high than with the dreaded thigh chafe. Products like anti-chafe creams, deodorant, and balms can be helpful, but one of the most sure-fire ways to prevent chafing while running is via your clothing and apparel. To help you out, I've compiled a list of the best running shorts to prevent chafing. When making my selections, I looked for several key components:
Form-fitting design: The whole idea of anti-chafe shorts is to create a barrier so your bare skin can't rub together. Whether you opt for tights-style selections that are naturally form-fitting, or baggier shorts with compression liners underneath, this component is essential. It's also great to have flat-lock stitching or fully seamless designs.
Stretchy material: Fabric that stretches when you run and provides ample range of motion will not only cut down on thigh rub but will also be more comfortable to train in. I made sure all of the shorts below have either spandex, LYCRA, or elastane components to maximize flexibility and comfort.
Moisture-wicking fabric: Regardless of chafing, sweat is a factor too when you run. Your shorts need to be able to lift perspiration from your skin and dry quickly. Polyester is usually the best bet for this.
In addition to these factors it's nice to have pockets to stash your phone or a credit card while you run. To find the best running shorts to prevent chafing during your next training session, check out the list below.