These Supportive, Wide-Width Shoes Won't Bother Your Bunions — & Praise Be!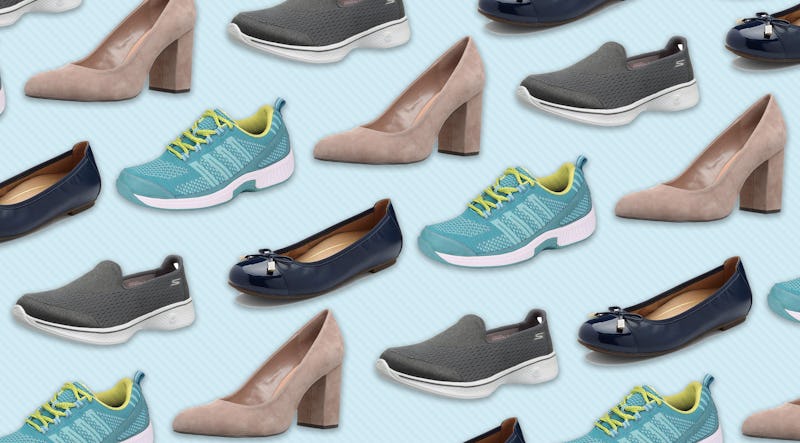 Bustle/Amazon
Whether you're looking for an everyday shoe or a special pair for an upcoming event, shoe shopping when you have bunions is not as easy as simply adding a stylish pair to your shopping cart. Because, not only do you have to consider style and function, but you also need to look for shoes designed with enough room to prevent inflammation around your bunions. That's why when shopping for the best shoes for bunions, you should focus on the shape and material of the shoe.
According to Dr. Bruce Pinker, a board-certified podiatrist and foot surgeon in New York, a wide toe box is what you should be looking for in any potential shoe. "I recommend to patients they look for a shoe wide enough in the forefoot so that the fit is snug but not tight. A wider width is also often needed to comfortably fit a foot with a bunion," he said.
Also, keep an eye out for shoes that are made of a more flexible material like soft mesh or a natural leather that can be stretched, as inflexible materials are more likely to rub and irritate your bunion. With that said, take a look at the four best shoes for bunions, below.