These Shower Curtains Will Make Your Tiny Bathroom Look Bigger — & Here's Why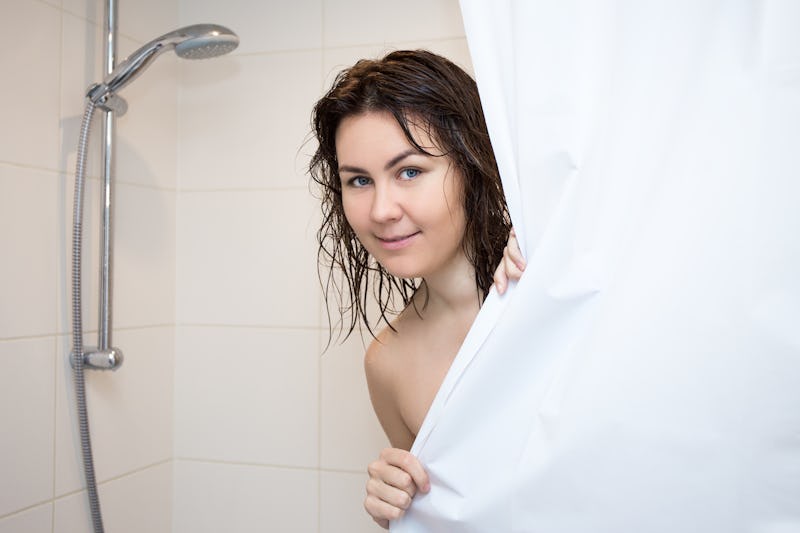 fotolia/Di Studio
Whether you have a full tub in your washroom or a walk-in shower, a shower curtain is most likely the right choice for your small bathroom. Unlike a glass shower door, which can make your bathroom feel smaller and more crowded, the right shower curtain can actually help make it feel larger. But, when shopping around for the best shower curtains for small bathrooms, you'll want to keep a few things in mind.
First, you'll typically want to choose a longer shower curtain and hang it higher in your room to create the illusion that your space is bigger than it actually is. You'll also need to consider your personal aesthetic. Some designers recommend using a clear shower curtain in smaller spaces, because it opens up the space and allows more light to move through your bathroom. And one popular design technique for making small rooms look bigger is to use light colored fabrics and walls to brighten the space. But, whether you want a clear, colored, patterned, or neutral print, there are plenty of options that won't make a little bathroom feel smaller.
Don't forget: When picking out a shower curtain for your room, you'll need to measure both the length and width of your space. Shower curtains come in a variety of dimensions and should match the size of your shower to prevent water from spilling onto your floors.
But, take a breath and keep scrolling. Just below, the best shower curtains for small bathrooms.