If You Have A Small Kitchen, These Toaster Ovens Will Save You Time And Space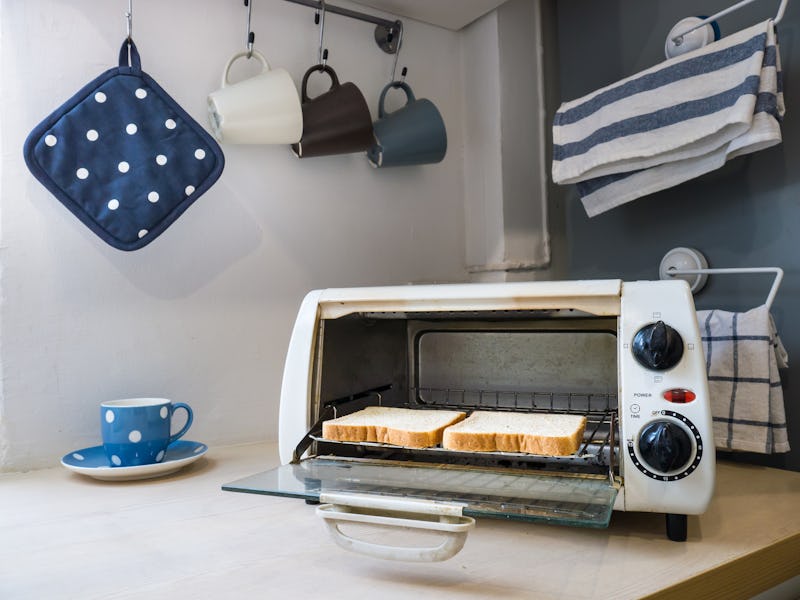 jhk2303 / Fotolia
Toaster ovens can do a lot of the same work as traditional ovens, but with some advantages: They preheat more quickly and are more energy-efficient for smaller cooking jobs. Plus, they can provide more even toasting for a wider variety of breads than pop-up toasters. The only downside is that toaster ovens can take up a lot of real estate on the kitchen counter. Luckily, there are tons of small toaster ovens to choose from. In fact, the best small toaster ovens may even largely replace your need for a regular oven if you're mostly cooking for one.
Almost all toaster ovens will include bake and toast functions. Not all, however, will include features like broil or the ability to use a convection setting. If you primarily plan on using the oven for toasting bread, you may be fine to skip these additional (and typically more expensive) functions. However, if you plan on using the toaster oven for more advanced cooking projects, or just want to reheat leftovers more quickly, they can be very helpful.
Additionally, many small toaster ovens offer presets that let you fine-tune how toasted your bread is, and even set the temperature and a timer for things like bagels, frozen pizzas, and roast vegetables. Price-wise, toaster ovens cost more than pop-up toasters, and ones packed with features can run over $100. However, if you're on a budget, you can still get many of the features, minus some of the presets, for less than $50. So no matter what your toasting needs, there is something in your price range. Here are the top picks.