These Socks Are Invisible Under Open-Toed Shoes — Just In Time For Summer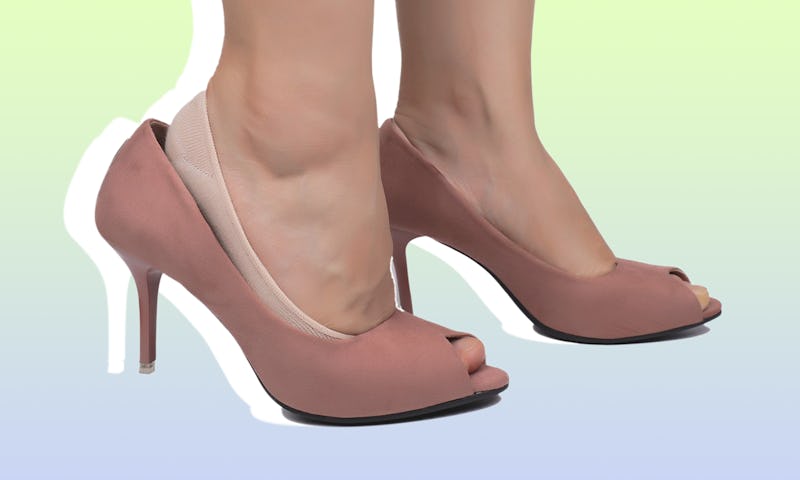 Bustle/Amazon
Flats. Heels. Open-toed booties. There are so many options for warm-weather footwear, but finding socks to go with them is trickier. The best socks for open-toed shoes keep your feet dry, cool, and comfortable without being visible when you step out in style.
The good news is there are a ton of open-toed sock options out there designed for every type of footwear you can think of. Toeless socks? Check. Socks with special cushioning for extra comfort? Check. There are even thick socks that will keep your toes free while providing support and protecting your ankles against blisters.
The best socks for you will depend on what type of shoe you plan on wearing them with, the comfort level you need, and how invisible you want them to be. If you're looking to wear socks under open-toed knee-high boots, you'll want to look for a pair that can cover your entire calf and protect your leg from chafing against the side of your boot. But if invisibility is what you're after, choose an option that can completely hide inside your shoe.
Regardless of your needs, you can be sure this list of the best socks for open-toed shoes has the perfect pair for you, so you can wear those super cute booties, totally pain-free.