These SPF Lip Balms Will Work Overtime To Protect Your Lips From Harmful UV Rays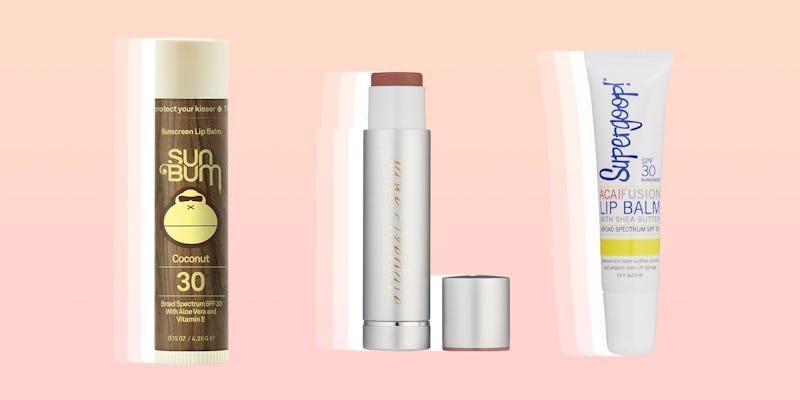 Bustle/Amazon
While many of us have a go-to face and body sunscreen we use whenever we step out in the sunshine, how many of us can say the same about the best SPF lip balms? I for one know I can't.
According to dermatologists, lips are the number one place people forget to apply sunscreen. That's a scary finding because, in reality, your lips are actually one of the most sensitive areas of skin when it comes to sunburns. So, while you may not immediately notice dark spots popping up on your lips or the peeling typically associated with a bad burn, it's a good idea to carry one of the best SPF lip balms with you, no matter what time of year it is.
When searching for a lip balm with SPF, it's important to look for a true balm over a gloss. While, yes, glosses with SPF protect your lips, they're also more likely to act like a mirror, which focuses harmful UV rays on your lips instead of deflecting them — so keep it creamy and balm-based. That way, not only will it be less likely to absorb those nasty rays, but it'll keep your lips healthy and moisturized as well.
Not sure where to start your search? Simply scroll below and check out the best SPF lip balms — all of which are just a click away.