These Are The Stain Removers Amazon Reviewers Swear By For Getting Out Grease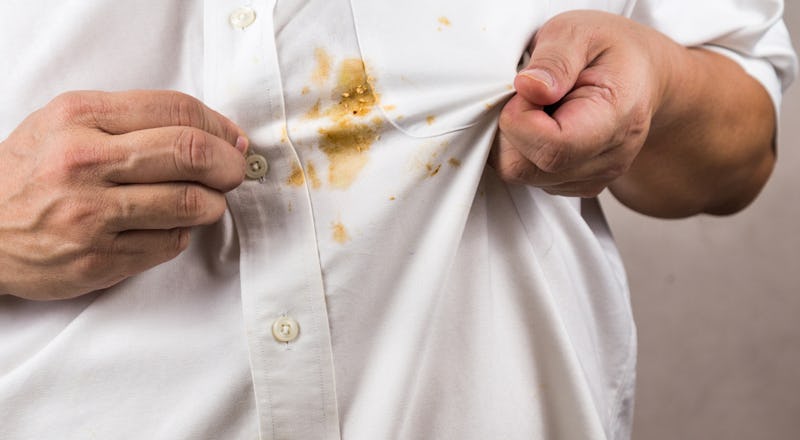 ThamKC/Shutterstock
When it comes to discovering new stains on your clothing and upholstery, none are what you'd call "good" or "better" stains than others — but grease stains are definitely one of the most dreaded. The best stain removers for grease stains are a must for fighting the oily messes which can lead a favorite shirt to get tossed in the "do not wear" pile.
Old-fashioned hacks for fighting grease stains are great, but they often work best on some fabrics like cotton and not others. And since oil-based stains usually just darken the area (rather than leaving a colored spot), it's often tough to figure out if they're actually out when the fabric is wet. If you're fighting an especially tricky stain, it's best to wash the area and let it air dry to make sure it's out, rather than throwing it into the dryer with the risk of setting the stain further in.
Browse the four picks below whether you're looking for a laundry aid or a travel-friendly pretreatment and say goodbye to those grease stains. These products vary in design and formula, but they all share one thing in common: Reviewers swear they make grease stains vanish. As an added bonus, they are all multitaskers that will get many kinds of stains out, so you won't have to throw away your clothes or sheets the next time you spill red wine, get a cut, or spend an afternoon sitting in the grass either.