These Powerful Stain Removers Will Keep Your White Clothes Looking Brand New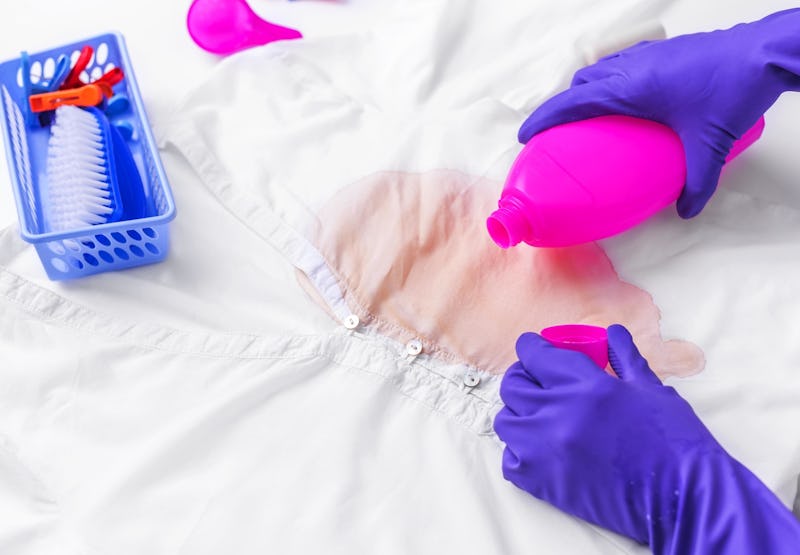 fotolia/Tanya Rozhnovskaya
When it comes to removing stains from white clothes, many people automatically reach for a bottle of chlorine bleach. However, despite popular perception, most experts don't recommend using chlorine for laundry. Although it can be effective for other household uses, like whitening bathroom grout, chlorine bleach actually weakens and deteriorates fabrics over time with use. That's why, chlorine-free products are the best stain removers for white clothes.
These stain-fighters rely on oxygen bleach to lift stains and clean white clothes. And, as an added plus, they don't give off the noxious odor and fumes like chlorine bleach does.
Although, the best way to remove stains from white clothing is to pre-treat (or pre-soak) and then launder them, chances are you aren't always going to be near a washing machine every time a stain happens. Luckily, there are great on-the-go stain removers that will let do the trick when you're in a pinch. Plus, the sooner you treat the stain, the better luck you will have removing it in the long run.
Pro tip: With any stain remover, remember to dab at the stain, instead of rubbing it, to help prevent the stain from transferring to another part of the garment.
But enough talk, here are the best stain removers for white clothes.