Here Are 4 Much More Affordable Dupes For Tatcha's Best-Selling Silk Canvas Primer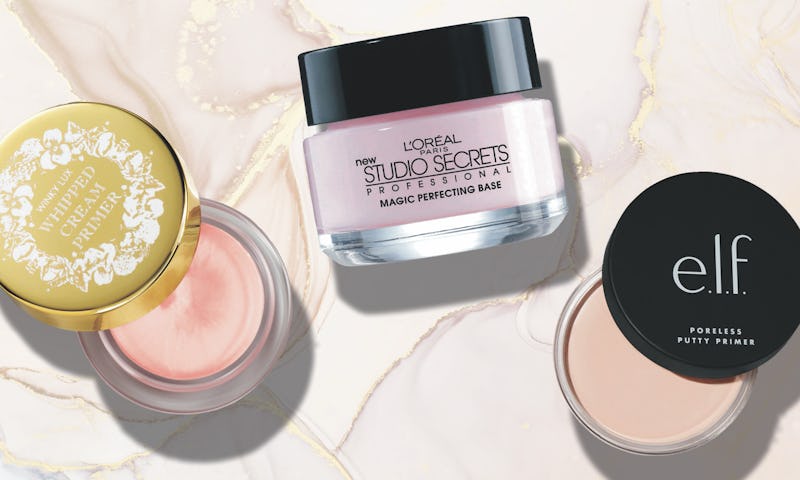 Bustle/Amazon
Tatcha's best-selling Silk Canvas primer became an instant cult favorite as soon as it was released in 2018. Part skin care, part makeup, it creates a velvety base that blurs pores, evens out skin tone, and prevents makeup from sliding off. Perhaps even more importantly, it protects skin from environmental damage, making it the rare type of makeup that offers long-term benefits for your skin. But this magical primer doesn't come cheap, which is why beauty-lovers are obsessed with finding more affordable Tatcha Silk Canvas dupes.
Narrowing down the best dupes for Tatcha's Silk Canvas primer meant scouring Reddit, beauty blogs, and YouTube videos for the most oft-recommended alternatives. And luckily, there are a handful of options that work similarly, but cost much less than the $52 original. However, because Tatcha is known for its high-quality ingredients, natural formulas, and innovative technologies (Silk Canvas was formulated over the course of two years by scientists at the brand's institute in Japan), you won't be able to find a dupe that works identically. The four primers on this list, however, come as close as you can get — and for half the price.
Scroll on to discover four alternatives to Tatcha's Silk Canvas primer, all of which are available for purchase on Amazon.