These Spill-Proof Thermoses Are Perfect For Drinking Your Morning Coffee On The Go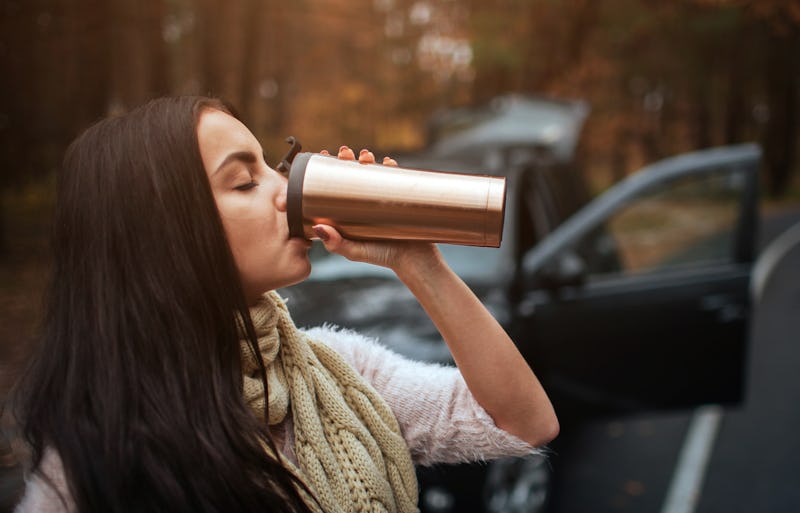 fotolia/estradaanton
As an avid coffee lover, my thermos is basically glued to my hand all day. My requirements for a superb pick are high. The best thermoses for coffee have to keep my beverages piping hot all day long while still being durable and easy to wash.
There are a lot of thermos options out there, but the key is to look for ones that have double insulated walls and a vacuum seal once you pop on the top. This technology is what keeps your drink hot for hours and protects against spills.
It's also important to consider the materials each thermos is made from. Stainless steel is a top choice, because it's durable (for when you inevitably drop it), easy to wash, and doesn't hold onto odors. If you're really rough with your thermoses, you also may want to consider something with a ceramic outer shell, which can stave off dings and dents.
Similarly, auto-lock technology and is a great feature to look out for particularly if you're prone to knocking over coffee mugs and thermoses.
With so many options, it can be hard to pick exactly the right thermos for you. Here's a list of some of the best thermoses for coffee out there to help you narrow it down.