The 4 Best Touchless Trash Cans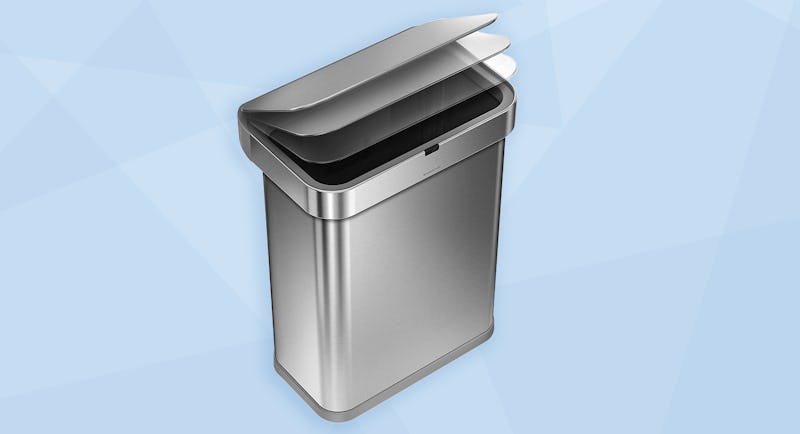 Amazon/Bustle
If you're ready to invest in one of the best touchless trash cans, you should know a few things first. In the world of touchless trash cans, there are really two types. First, there are automatic trash cans that open when you trip the sensor on top with your hand or your voice. Second, there are step trash cans that you can open with your foot.
(Yes, since step cans technically do require you to make contact with your foot in order to open them, they aren't 100-percent "touchless." You'll still find both options on this list.)
For reference, a standard kitchen trash can fits a 13-gallon bag. But, if you know a lot of people will be using it, you might want to size up to a 15-gallon trash can. Investing in a double bin with separate compartments for recycling and trash might be the right move for you if you want a trash can that can hold both.
Word to the wise: No matter which trash can you buy, pay mind to its warranty. This is especially important with automatic trash cans, which tend to run into issues with their many moving parts — batteries, sensors, and frames. If you'd rather not worry about warranties at all, opt for a step can. You'll barely have to come into contact with it, and it's a lot less maintenance in the long run.
Without further ado: Here are the best touchless trash cans you can buy.