Neck Wallets Aren't Just For Tourists — They're The Safest Way To Protect Your Belongings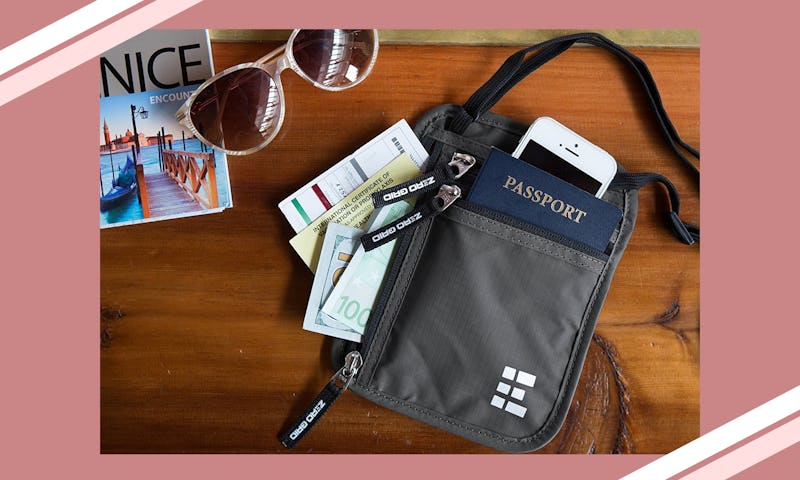 Bustle/Amazon
When it comes to travel, being safe and smart is key, which is precisely why having one of the best travel neck wallets is so essential. Instead of a risky storage options, a classic neck wallet will offer extra pockets for loose change, designated slots for credit cards, and adjustable straps for a comfortable fit.
When it comes to choosing the best travel neck wallets, there are only a few things to consider: size, number of pockets, the strap, and the ways in which the wallet can be worn (straight, cross-body, belt, etc.). While nearly every travel neck wallet will be made with RFID-blocking material to protect your valuables (and all the ones on this list are to some degree), there are other features to look out for, like water resistance, zippered pockets, or wire straps to prevent pickpockets from cutting through the material.
Also, think about the type of traveler you are: A super-organized planner might prefer to have a specific pocket for everything; or if you're interested in a low-maintenance design, a one pocket wallet makes it easy to find items without having to guess where you left something.
But, odds are you have enough to worry about planning your upcoming trip. So I've got you covered. Here is a list of the best travel neck wallets so you can select what is best for you, and be sure to stay safe and smart on your next trip.