These Are The Best Ukuleles For Beginners That'll Have You Strumming In No Time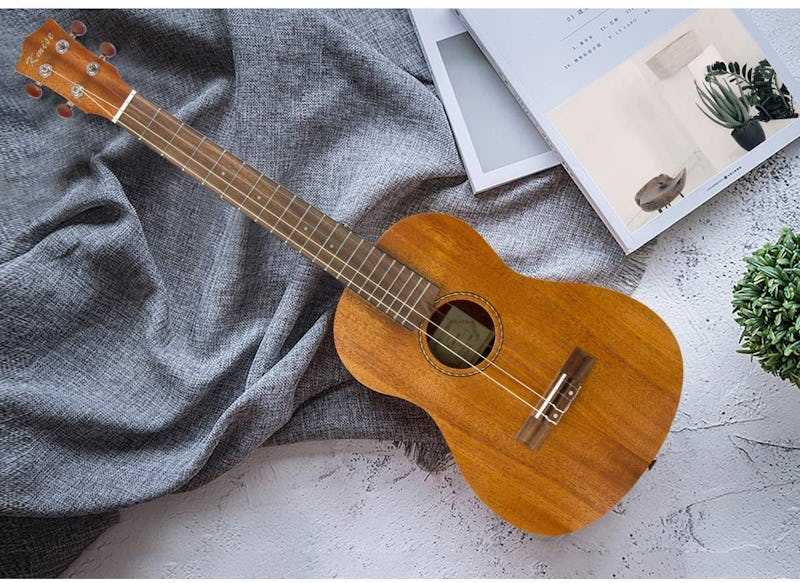 Amazon
Originally Hawaii's most iconic instrument, the ukulele has crossed over into the mainstream thanks to its simple four-string design that makes it one of the easiest instruments to learn. And the best ukuleles for beginners will be affordable, comfortable to play, and will give you the range of sound you want.
When choosing a ukulele, you have four size options, from smallest to largest: soprano, concert, tenor, and baritone. Soprano ukuleles provide the classic ukulele sound with a bright, soft tone, but since they're the smallest option, those with larger hands may find them less comfortable to play. The larger ukuleles offer more space between the frets for your fingers, and as you go up in size, you'll get a progressively louder, deeper sound. Soprano, concert, and tenor ukuleles allow for similar tunings, so you should be able to play all three sizes after you master one. Baritone ukuleles, on the other hand, are usually tuned like the standard tunings for the four highest strings on a guitar, making it a great choice if you already play guitar or plan to learn that instrument, too.
It's never too late to learn how to play a musical instrument, and with the best ukuleles for beginners — all of which are under $100 — you'll be strumming a tune in no time.
We only recommend products we love and that we think you will, too. We may receive a portion of sales from products purchased from this article, which was written by our Commerce team.