This Humidifier Has 8,000+ Five-Star Reviews & 3 Other Great Ultrasonic Units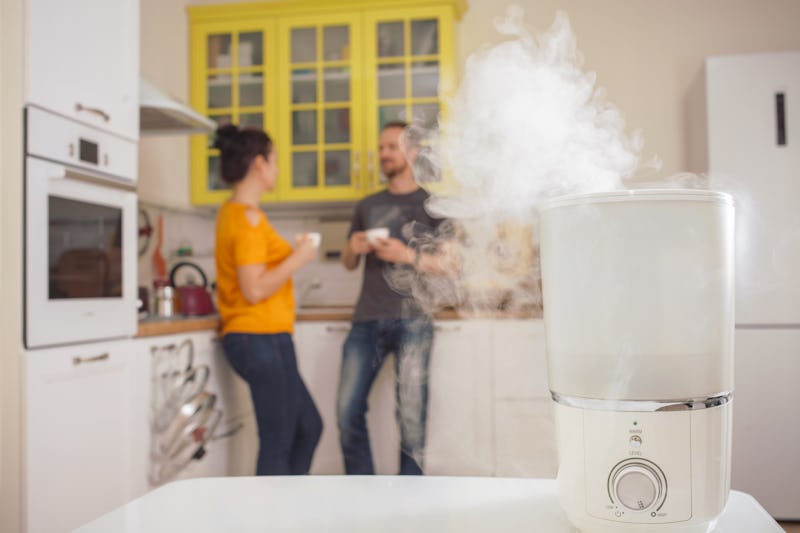 Yury Stroykin / Shutterstock
Dry air can be a total bother. Luckily, the best ultrasonic humidifiers can help all that discomfort on the skin, nose, throat, and lips by adding moisture to the air in your home, increasing the humidity level so that it can be much more comfortable overall (the ideal humidity level is between 30 and 50%). And an ultrasonic humidifiers are a great option that are easy to clean, don't usually require a filter, and tend to be a safer choice, especially around animals and children, because they use high-frequency sound vibrations to create mist (instead of heating water).
How do I pick out the best ultrasonic humidifier?
One of the main considerations when selecting an ultrasonic humidifier is the capacity of the water tank. Larger tanks can better handle large rooms without having to be refilled all the time, but a smaller tank is usually just fine for smaller rooms like an office or nursery (and will take up less room). Also pay attention to how many hours the machine can run continuously (which is especially important if you plan on using the humidifier overnight).
It's also important to pick a humidifier that has an auto-shutoff feature for when the water has run out. This will help prevent the device from burning out (and don't worry, all of the picks on this list have it). All except one of these can run filter-free, too.
Other helpful features to consider include a built-in humidistat (which monitors the humidity level and can shut off the machine once it hits its target), a nightlight, and even the ability to diffuse essential oils.
For rooms big and small, here are four ultrasonic humidifiers that Amazon reviewers stand by.