From Wine Spills To Pet Stains, These Powerful Cleaners Can Remove Any Spot From Your Upholstery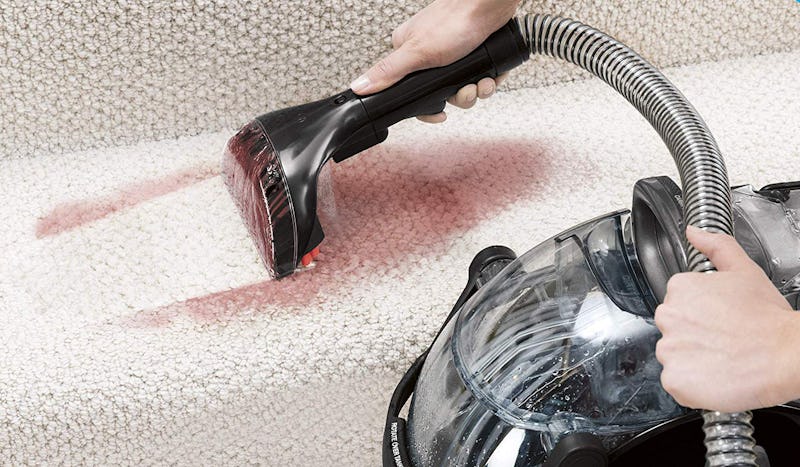 Amazon
No matter how careful you are with your carpets and couches, there's bound to be a spill. And, if you've tried generic cleaning solutions before, then you know: The only way to remove the toughest stains is to use the best upholstery cleaners on the market.
Before you make an investment in a cleaning machine, you'll want to keep in mind any special circumstances. For example, if you have a lot of pets that tend to make a mess, you may want to look for a machine that can trap pet fur before cleaning. Or if you have a lot of furniture and rooms that need some TLC in your home, it may be best to invest in a lightweight cleaner that's easy to take from room to room.
Another thing to consider is the type of surface you're trying to clean. If you have a variety of upholstery to clean, be on the lookout for a cleaner with attachments to tackle stains on everything from stairs to car interiors. On the other hand, if you need to tackle a larger area, it may be best to opt for a powerful cleaner that can quickly treat area rugs or bulky couches.
The truth is that it can be tough to find the best upholstery cleaner for your home. Here's a round-up of some of the best machines out there to help you narrow down your options.