These Vibrating Butt Plugs Are The Underrated Sex Toy You Need To Try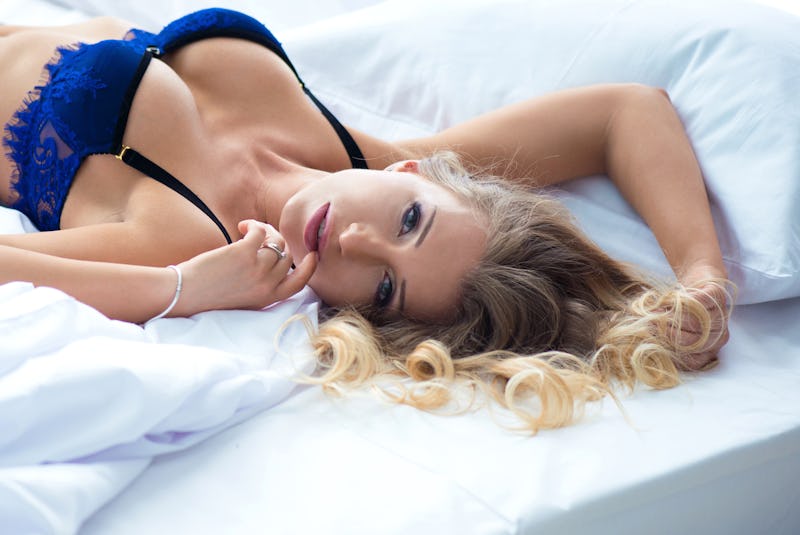 Shutterstock
In my humble opinion, butt plugs are one of the most underrated sex toys out there. They seem to be relegated to either the kink community or people who only have anal sex, and though they haven't really broken into the mainstream, I think it's high time that they do. Butt plugs can up the sensations during penetrative sex, but they can add some spice to solo sessions, too. And while standard butt plugs are great, keeping one of the best vibrating butt plugs in your goodie drawer can amp things up even further.
The first butt plug myth to debunk is that you need to be having anal sex to enjoy them — that's absolutely untrue. Plugs can make penetrative sex between people with vaginas and penises better, too. When you insert a butt plug, it makes your vaginal canal more narrow, since that canal just so happens to run parallel to your rectum. This makes plugs great for couples in which the person with the penis is a little smaller. And when you add vibrations to the mix, it makes things that much saucier.
One word of advice, though. A lot of these plugs are a little larger than most experts would recommend you begin with. So if you're new to the world of butt plugs, start with your fingers first, then work your way up to bigger toys as you begin to feel more comfortable. Beginners may also want to hold off on the vibrations at first, as the sensations can be a lot to handle.
And now, scroll on to discover the five best vibrating butt plugs you can buy on Amazon.