These Are The Best Watches For Any Occasion & They're All Under $100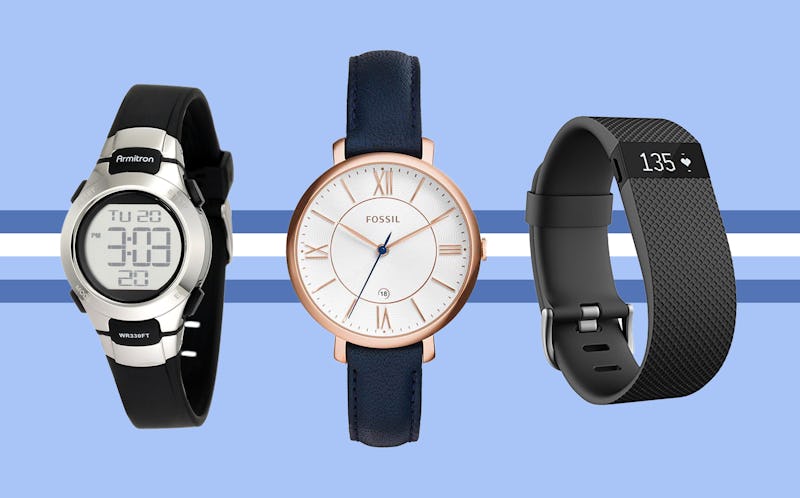 Bustle/Amazon
No matter how digital our lives get, there's nothing like wearing a wrist watch to pull off the perfect outfit. The good news? You don't have to spend major cash when you're shopping for a watch. The best watches under $100 are stylish, high quality, and won't break the bank.
Before you make a purchase, it's important to consider how you move about your daily life. If you tend to dress up often, it may be best to invest in a sleek gold or silver design to compliment your clothes. But if you're rocking a more athletic style or plan to use your wrist gear to help track your running pace, then you'll want to look into options that include a water-resistant or silicone band.
Another thing to keep in mind is the watch face design. Digital watches tend to be less expensive to purchase, but are usually made with silicone or plastic designs, not metals. And, you'll want to consider your own personal style: Do you prefer neutrals or bold, bright designs? Are you looking for a watch that will go with everything, or an occasional accent piece? All things to think through before you buy.
There sheer amount of affordable watches out there can make it difficult to make a choice. Here's a roundup of the best watches under $100 to help you make a decision.