These At-Home Wax Strips Can Save You SO Much Money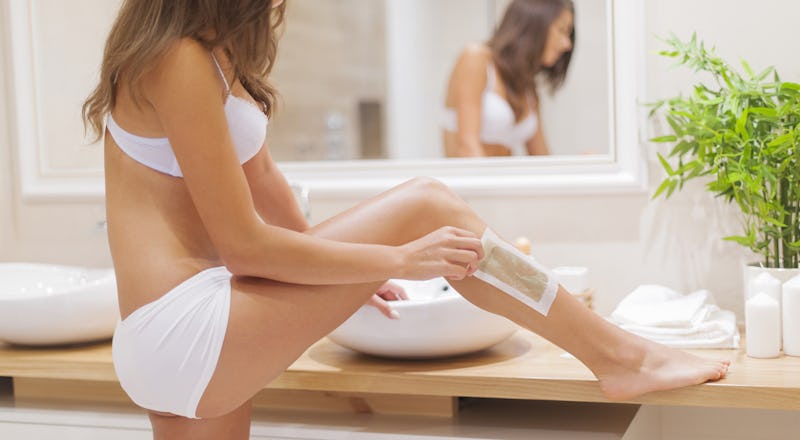 gpointstudio/Shutterstock
Legs are a great body part for at-home waxing because they are easy to reach and the skin tends to be less sensitive. But doing it yourself still requires patience and preparation to minimize the ouch. That's why — if you decide to remove the hair on them — it's so important to carefully choose the best wax strips for your legs.
While a salon service often involves a pot of hot wax and a cloth strip, novices or those looking for an easier option will find some great pre-waxed strips that quick and effective. Those looking for a more spa-like experience can also find choices that make it possible to get a high-end experience home.
No matter which you choose, be sure you've set yourself up for success with these tips:
Make sure your hairs are long enough. Many waxes can pick up hair as short as 2 millimeters, but try to give yourself about two weeks of growth ideally.
Exfoliate 24 to 48 hours beforehand to reduce irritation.
Patch test any waxes you've never tried before a day ahead of time and check for any cuts, sunburns, or other irritation in the area you're planning on waxing — if there is, it is best to wait until the area has healed.
The wax strips below are ordered from easiest to more know-how, but no matter what, taking your time will always get you the best results.