In The Extreme Cold, These Are The Winter Gloves You Should Be Wearing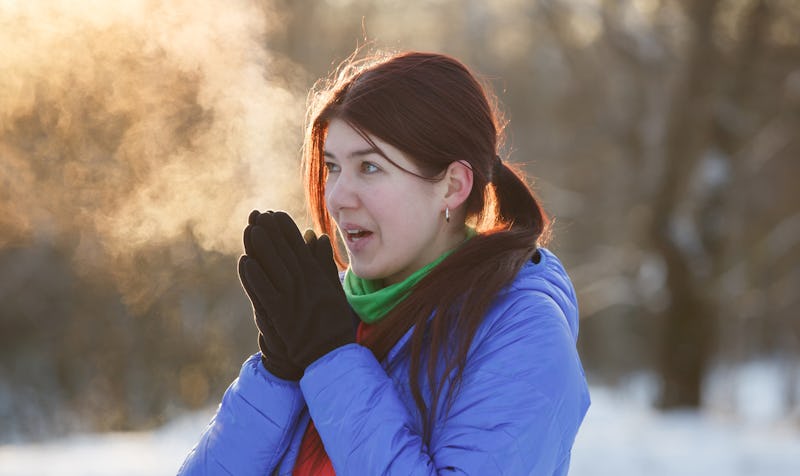 fotolia/snedorez
Whether you love it or avoid it at all costs, frigid weather can be downright painful if you aren't properly protected. Luckily, the best women's gloves for extreme cold have literally got you covered.
What makes a pair of gloves perfect for tackling extreme temperatures? For one, they have to be waterproof, or at the very least water-resistant. Even if you don't live in a traditionally snowy climate, you're still bound to run into freezing rain or sleet when you're out. And let's face it, wearing damp gloves when you're already cold is more than a little unpleasant.
Another thing to keep in mind is when you'll generally be wearing them. If you're an avid skier, you can pretty much skip the tech gloves and look into multi-layered gloves or a warm, budget-friendly option. But if you're planning on wearing your gloves when you're traveling to work or walking around the city, you may want to consider a pair with textured fingertips so you can still swipe and type on the go.
There are so many options on the market, it can be tough to tell which pairs will keep you warm for the long haul, and which will fall apart the second time you wear them. Here's a round-up of some of the best women's gloves for extreme cold out there to help you narrow down your options.
Pro-tip: You may also need one of the best socks for extremely cold temperatures.