These Extra-Large Slow Cookers Are Perfect For Your Next Big Gathering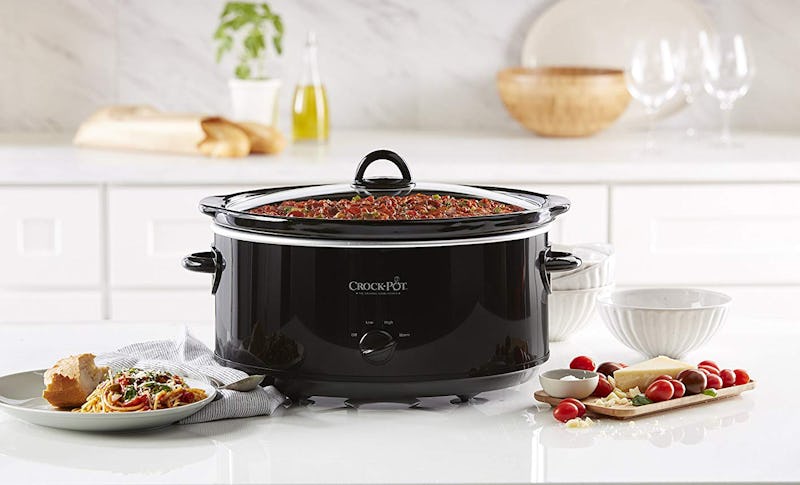 Amazon
When you're short on time and have to make a huge meal, there's no better option than a slow cooker. In fact, the largest slow cookers can easily feed a ton of people with almost zero effort.
These handy kitchen devices range in size from about 1 to 8 quarts. While the smaller options are great for dips and appetizers, they don't have the capacity to take on enough ingredients to feed a crowd. To cook for a dozen people or more, an 8-quart cooker is the only way to go.
Once you've settled on the size, it's important to consider how often you'll plan on using your slow cooker and for which events. While just about anyone can get good use out of a budget-friendly basic model, you may want to consider an upgraded version with programmable cook times if you plan on using it often. And if you plan to make and take dishes to parties, picnics, or potlucks at work, you'll want to check out a slow cooker that's portable.
While there are tons of great options out there, it can be hard to choose the right model for all your needs. Here's a list of some of the largest slow cookers on the market to help you find exactly what you're looking for.