According To Seasoned Hikers, These Are The Most Comfortable Hiking Boots You Can Buy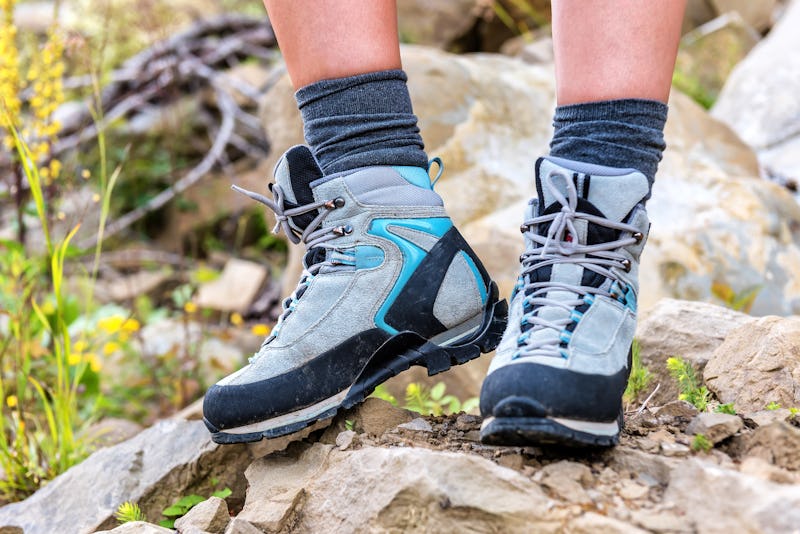 fotolia/Volodymyr Shevchuk
When you're shopping for a new pair of hiking boots, there are several concerns to keep in mind including cushioning, the outsole, moisture management properties, and fit. The most comfortable hiking boots for women will offer you structured support, tough traction, sweat-wicking material, and an effortless fit.
It's also important to consider what type of hiking you'll be doing so you can pick the right style. There are three main types of hiking shoes, each designed for a different degree of difficulty:
Day Hiking Trail Shoes: These are meant for easier day hikes where you won't be traversing rugged terrain. They're typically low- to mid-cut with sturdy material — sometimes partial leather — that's stronger than regular sneakers but not as stiff as full-on hiking boots.
Lightweight Hiking Boots: These Goldilocks-style boots are a cross between day hiking shoes and multi-day backpacking boots. The idea is that you'll probably be navigating more technical trails but not out in the woods for days on end. They're usually ankle-high with ample thickness and extra traction.
Backpacking Boots: These are the most rugged hiking boots, meant for long, intense hikes or multi-day treks where you're logging lots of miles every day. They're normally constructed with full-grain leather uppers and a fully waterproof design.
To help you with your search, I've put together a list of the most comfortable hiking boots for women in various categories to help you stay comfy on the trail.