The 4 Zodiac Signs Most Likely To Be Seen As Intimidating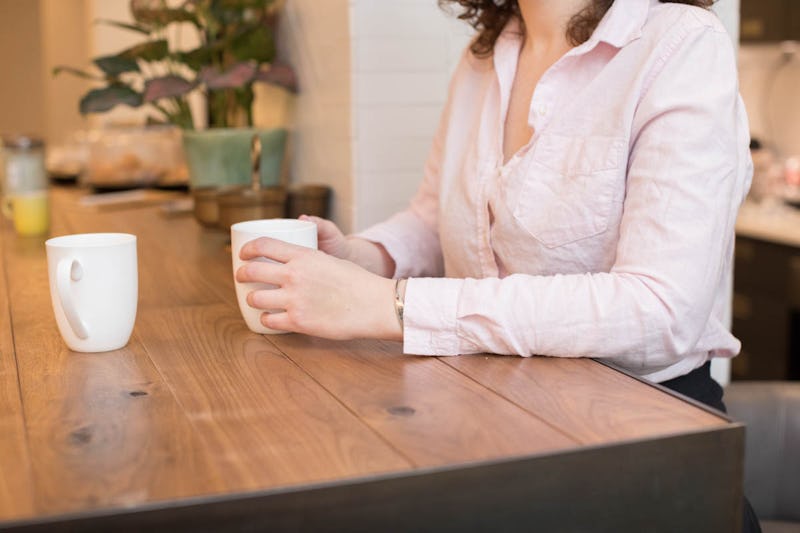 Ashley Batz/Bustle
While being intimidating doesn't necessarily mean that someone should be avoided, there is a certain undeniable quality that comes off when someone carries themselves just a bit more fiercely than others. The most intimidating zodiac signs all have different motivations, but they can come across in similar ways.
Even if you're around confident people all the time, it's still possible to come across as intimidating. "Even for the most outgoing of extroverts, we sometimes encounter someone that is intimidating," astrologer Cindy Mckean tells Bustle. "Either their energy, the way they carry themselves, or something about the way they look gives you the impression that you shouldn't approach them, or engage with [...] them in any sort of competition, project, or task, because something about them is overwhelming to you." It makes sense not to want to be seen this way in every circumstance, but since your sun sign is all about the center of who you are, not everyone is going to understand it off the bat.
Whether it's your confidence, your competitiveness, or the fact that you tend to keep walls up — if you're one of these four zodiac signs, you may intimidate people sometimes. But there are always ways to help people understand you better. And if you aren't someone who comes off as intimidating, maybe learning more about these signs can help you understand others a bit better.
Here are the four zodiac signs who are most likely to come off as intimidating, according to astrologers.