How To Choose A Pillow If You Have Acid Reflux — Plus 5 Options Amazon Reviewers Swear By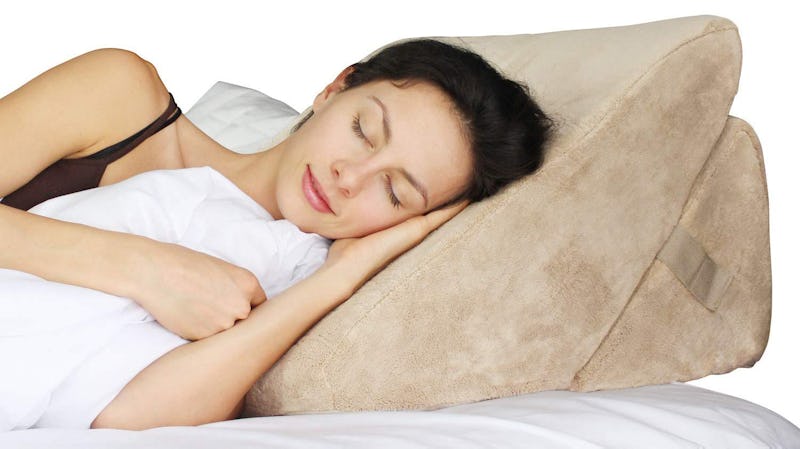 Amazon
There's nothing worse than trying to fall asleep, only to be hit with a mega dose of heartburn. It can cause immense stomach and chest pain, not to mention all the precious hours of sleep you miss out on. For a simple solution and a solid night's rest, only the best acid reflux pillows will do.
Here's why: There are a ton of options for "acid reflux pillows" out there, but not all pillows are created equal. To truly relieve the symptoms of acid reflux, be on the lookout for a wedge-style pillow with an incline of at least 6 or 7 inches. A lot of doctors recommend this incline grade because it strikes a perfect balance between symptom relief and comfort. The incline allows gravity to keep your stomach acid immobile, and you still get a good night's sleep.
You also want to consider your own sleeping preferences before investing in a pillow. For example, if you prefer a firmer mattress, a super soft memory foam pillow may relieve your reflux symptoms, but may not feel comfortable as you sleep. And if you're a side sleeper, you'll definitely want to look into a contoured wedge pillow that gives you space to rest your arm.
If you aren't sure exactly which acid reflux pillow you need, don't worry. Here's a round-up of some of the best acid reflux pillows on the market to help you find your perfect pillow.