These Automatic Cat Feeders Will Keep Your Kitty Happy And Full When You're Away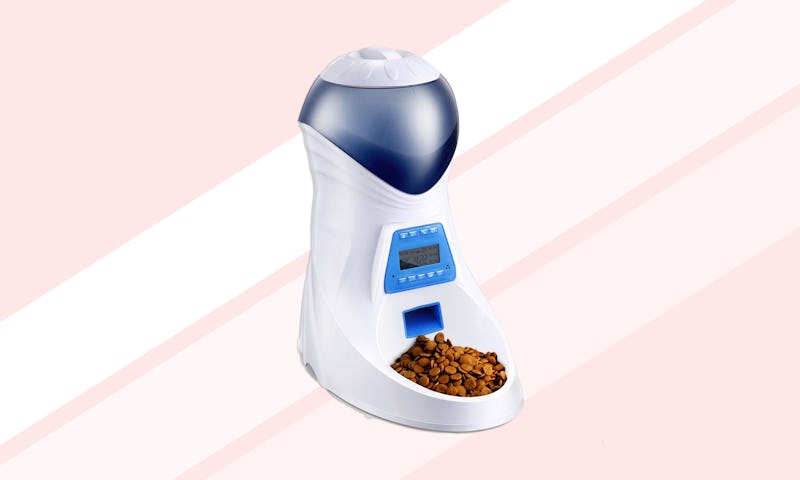 Bustle/Amazon
One way you can simplify your life while also keeping your kitty happy is to invest in an automatic cat feeder. The best automatic cat feeders will keep your cat on a healthy eating schedule while also giving them a sense of autonomy. No longer will they have to wait for you to wake up in the morning to eat or have to chow down on dinner late at night after you've come home from a long day.
Besides simply providing on-demand food to your feline friend, there are some seriously cool features available in cat feeders today. For example, some have mechanisms that help slow down a cat that eats too fast. Some feeders can be programmed to dispense the right portion of food for your cat's size, which is a great feature to have for those overweight felines that are able to manipulate their owners into giving them more food with a few meows.
Beyond cool features, you'll want to look for a feeder that matches your cat's preferences and your lifestyle. Some feeders are better for dry food versus wet food, for example. Other feeders are designed to hold enough food for over a week, if you have a long vacation planned, or frequently travel for work.
No matter what your reason for needing one, one of the best automatic cat feeders is sure to be purr-fect for keeping your Fluffy well fed.