Yes, You Can Treat Acne With Bar Soap — & These Are The Best Ones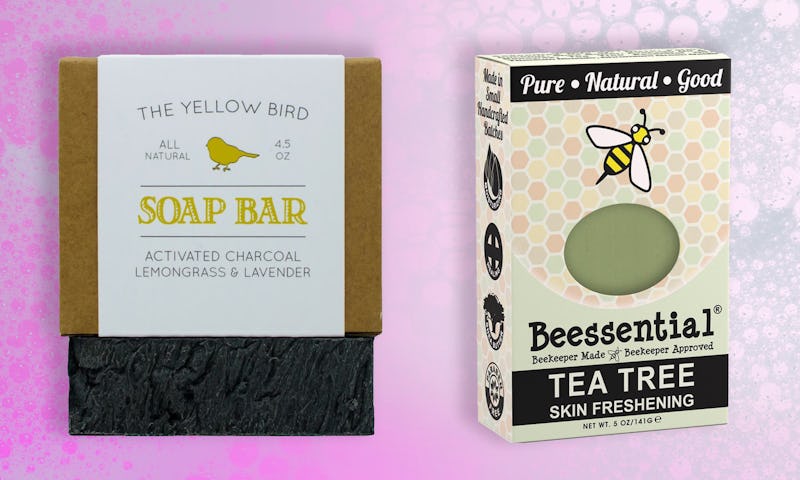 Amazon/Bustle
Just like people who swear by double-cleansing or only prefer taking showers over baths, bar soaps have something of a cult following. Some bar soap-devotees find solace in the old-fashioned method of cleansing, some find them more luxurious than shower gel, and others prefer using them since the lack of plastic packaging makes them a more eco-friendly choice. The good news is, there are bar soaps formulas to treat almost every skin concern, and if you're searching for the best bar soaps for acne, you've come to the right place.
When it comes to picking the best bar soap for your specific acne-prone skin type, look out for three of the most effective known ingredients for treating breakouts: sulfur, tea tree, and charcoal. Like any other acne-fighting ingredient, these can be a bit drying if used on their own. And since drying your skin out further can exacerbate acne, you'll want to choose a bar soap formula that also includes ingredients to replenish moisture, like shea butter, glycerin, beeswax, or oils sourced from botanical ingredients like coconuts and avocados.
Below, you'll find five great bar soaps for acne (on both your face and body) that keep all this criteria in mind.