The Mixed-Bristle Brush That Everyone With Thick Hair Should Be Using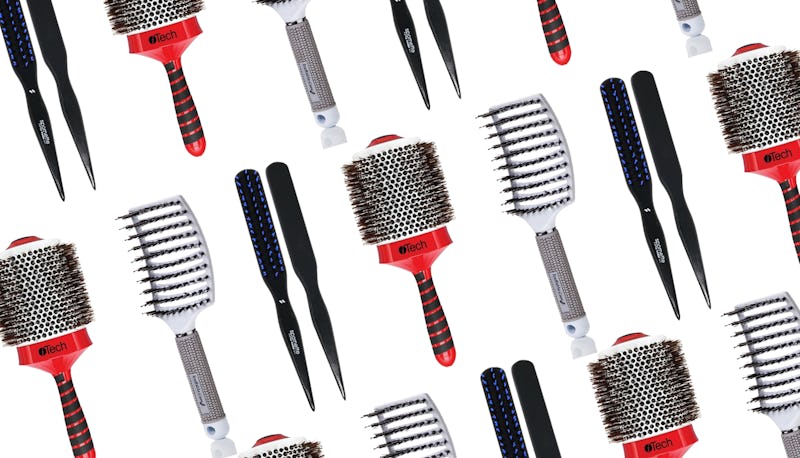 Amazon/Bustle
For those of us with normal to thick hair, there's almost no better brush combination than a boar bristles and nylon pins. The best boar bristle and nylon hair brushes combine the conditioning power of boar bristles with the detangling power of nylon to promote healthy hair.
Boar bristle brushes are traditionally used to distribute your hair's natural sebum evenly, creating shinier, softer hair. These brushes are perfect for people with fine hair, but can pose a challenge when it comes to thicker hair. This is where the nylon bristles and pins come in. While the boar bristles distribute the natural oils, the nylon pins penetrate thick hair and aid in detangling.
If you like to blow dry with a brush, consider one with vents for more air flow. Or, if you're looking for an on-the-go option, there are plenty of small dual-bristled brushes. In fact, there's a huge variety out there, so be sure to really think about when (and how) you'll want to use yours most. After all, most women hold on to the same brushes for years, so you want to be sure you're making a sound investment.
These popular boar bristle and nylon brushes, below, all have a high reviews and tackle a diverse set of needs.