The 5 Best Books About Witches, According To The Author Of 'Undead Girl Gang'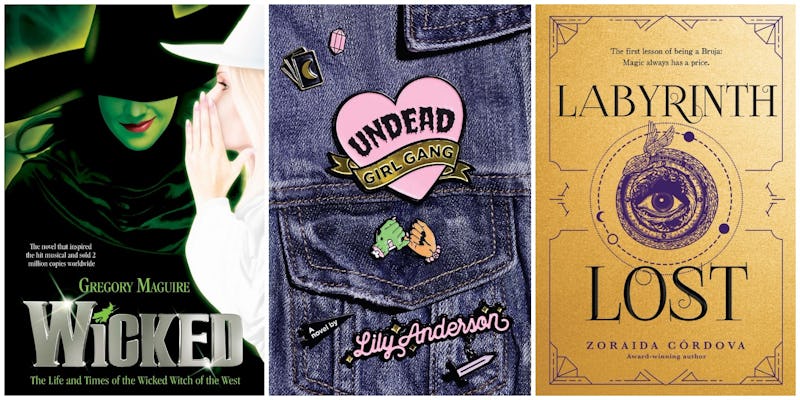 If her latest YA release, Undead Girl Gang, is any indication, Lily Anderson knows a thing or two about witches. The book follows Mila Flores and her best friend Riley, who have always been inseparable. There's not much excitement in their small town, so they make their own fun, devoting most of their time to Riley's favorite activity: amateur witchcraft. So when Riley and two Fairmont Academy mean girls die under suspicious circumstances, Mila refuses to believe everyone's explanation that they were involved in a suicide pact. Instead, armed with a tube of lip gloss and an ancient grimoire, Mila does the unthinkable to uncover the truth: she brings the girls back to life.
Unfortunately, Riley, June, and Dayton have no recollection of their murders, but they do have unfinished business to attend to. And with only seven days until the spell wears off, Mila must wrangle the group of undead teens and work fast to discover their murderer — before the killer strikes again. The book is being described as Veronica Mars meets The Craft and it's basically the perfect mix of compelling magic, creepy goings-on and a hefty dose of '90s girl power culture all rolled up into an edge-of-your-seat murder mystery.
Undead Girl Gang by Lily Anderson, $16, Amazon
But where did Anderson first fall in love with all things witchy, and maybe even cultivate some serious inspiration for her crew of bruja undead besties? Books, of course. Below the author shares five of her all-time favorite wickedly witchy books, from childhood favorites to decidedly adult romances. If you've been looking for an excuse to add some mystical, magical, witchy reads to your TBR, now is definitely the time to get spellbound.