Your Cat Deserves One Of These Premium Litter Pans — & Here's Why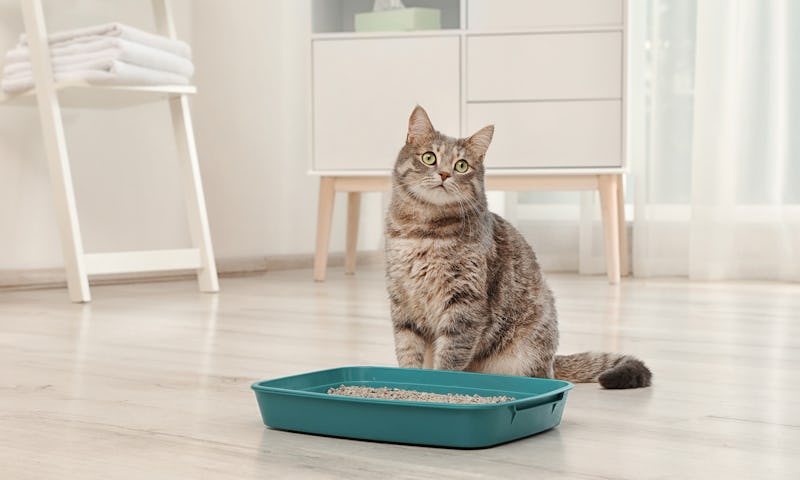 New Africa/Fotolia
Litter box, litter pan — these two words are often used interchangeably, but the real difference between the best cat litter pan and a box is that pans are lid-less.
When it comes to the type of container cats actually prefer, though, people are torn. Some say cats like enclosed, dark spaces to do their business. Others argue that the shadowy boxes are less feline friendly. In 2012, researchers at Ross University School of Veterinary Medicine conducted a study and found that out of the 28 tested cats, 70 percent literally had no preference. However, in terms of the best pans, there are a few necessary qualities that go without saying.
You need it to be big enough for your cat.
You need it to be sturdy.
You might need it to be a little more advanced with high-tech features.
As with anything, choosing the right litter pan comes down to your budget and lifestyle. Thankfully, there are all sorts of pans out there, from biodegradable ones to self-cleaning ones. Based on all this, I've rounded up the five best options. Keep reading to shop them all, and if you need even more inspo, check out the best cat litter boxes for odor control.