The 5 Best Cell Phone Stands Because Not Every Day Has To Be Arm Day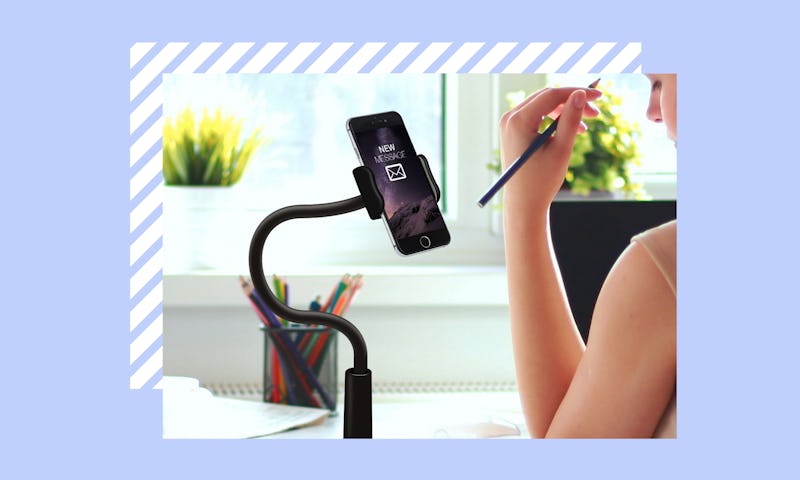 Bustle/Amazon
Chances are your smartphone is never more than an inch away. After all, you can use it for everything — watching movies, FaceTiming, taking photos that look candid but are heavily planned. (Or is that just me?) If you can relate, then you also probably know that throughout these activities, it can be exhausting to hold your phone up, which is why you need one of the best cell phone stands to do all the work for you.
If you're searching for a sleek, lightweight stand that will hold your phone up when you're watching a movie or chatting with a friend, there are plenty of stands out there that will get the job done. There are also tons of phone stands with specialized features — like a dock that allows you to charge your battery or a stand that attaches directly to your desk to free up space.
The best cell phone stand for you will depend on your specific needs. Minimalists will love the tiny cell phone stand that attaches to the back of your phone and can go with you anywhere. But if you're truly on the move, a car cell phone mount might be just what you need to secure your device to your dashboard so you can navigate without taking your eyes of the road.
No matter what type of cell phone stand you're looking for, you'll find a great one on this roundup of the five best phone stands on the market.