5 Highly Rated Charging Stations That Will Keep Your Devices Organized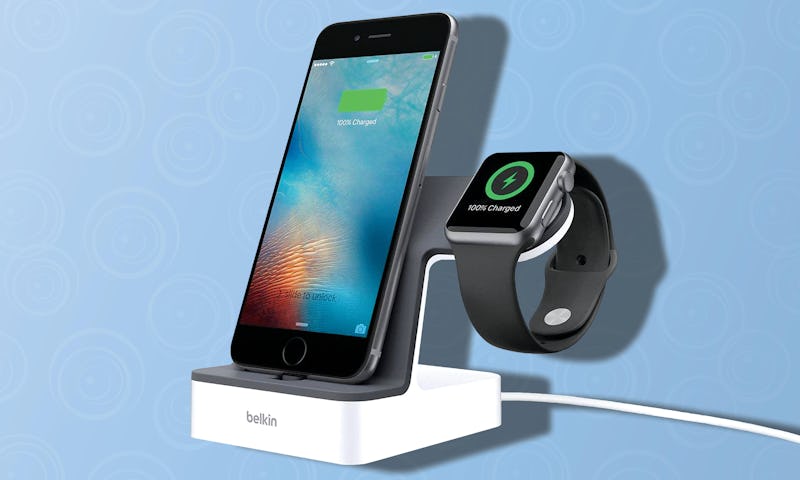 Amazon/Bustle
If you want to keep all of your smart devices powered up and ready at a moment's notice, investing in one of the best charging stations is the way to go. These handy hubs make it easy to charge multiple devices at once, from smartphones and tablets to laptops and even smartwatches, without hogging up all of your precious outlets.
Using charging stations also helps you stay organized by keeping all of your gadgets in one place. You can use them to hide those ugly charging cords and keep your desk or nightstand clutter-free.
When you're shopping around for the best charging station to use, consider port compatibility and how many devices you need to charge at once. Most hubs feature standard 2.0 or 3.0 USB ports, so if you have a USB-C device like a MacBook you'd like to hook up, you'll need one with USB-C compatibility.
And then there's the question of capacity. Some charging stations have two or four charging options, while others have six or more. So, it's important to decide if you'll be mostly charging phones or a laptop, tablet, and smartwatch, too. Charging speed is also an important consideration. For fast but device-friendly charging, look for 2.4 amps per port speeds.
With all those considerations in mind, these are the best charging stations on Amazon to help you free up your outlets and keep your gadgets organized.