These Cozy Beds Will Be Your Cat's New Favorite Place To Sleep & They're All Under $30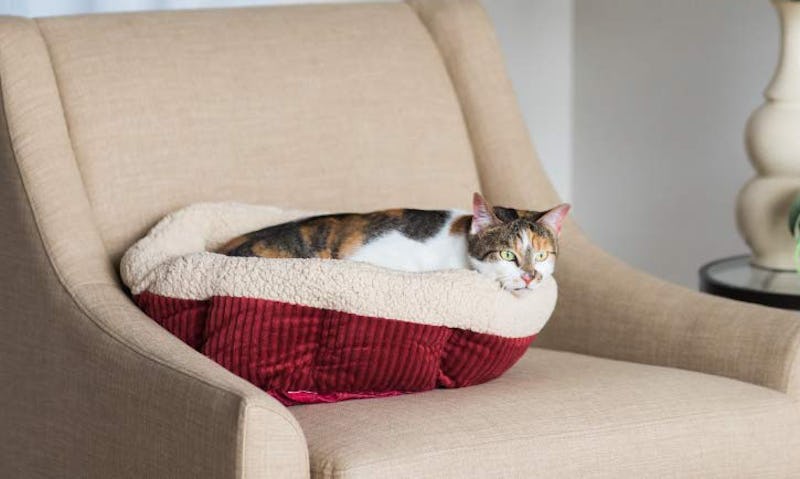 Amazon
Cats are pretty much known for their love of a good nap. Since the average feline sleeps for up to 15 hours a day, it's important as a pet parent that you give your furry bud a comfy place to nod off. Luckily, there are plenty of cheap cat beds that will put your pet at ease while they rest, without hurting your wallet.
While most cats would be happy with just a cardboard box to call their own, chances are you probably want to upgrade to a real cat bed to give your pet the best treatment possible. So, a few things to keep in mind. This may sound obvious, but you'll want to pick a bed in the correct size for your cat.
Beyond just size, think about how your pet prefers to sleep: A window-mounted bed is great for cats who love to stare at the outside world, but a bed on the floor is better for a cat that is less mobile. A heated bed is great for an older cat that might struggle to get comfortable, and a cave is a solid option for any kitten that loves its privacy.
Below are some of the top picks for extremely cheap cat beds that your furry friend is bound to love.