These Leggings Can Actually Improve Your Athletic Performance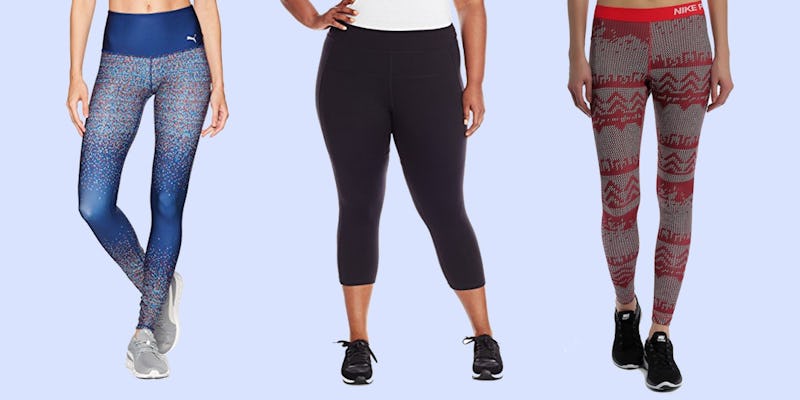 Bustle / Amazon
OK, so you've been trying to beat your personal record for months but you can't quite get there. You're so close you can almost taste it. What if you could boost your performance just by wearing different clothes? It turns out that getting the best compression leggings for running might be the answer you've been looking for.
Although somewhat controversial, there is evidence to suggest that using compression technology can increase your aerobic threshold while running. Using compression panels that are built into the athletic fabric, the idea is that they hold your muscles in place, thereby increasing blood flow. The enhanced circulation is thought to improve the oxygen cost of running (also known as the running economy), which in turn improves your overall athletic performance. Other possible benefits include increased proprioception, better muscle coordination, a reduction in muscle swelling, and significant decreases in delayed onset muscle soreness (DOMS).
All sounds pretty great, right? Though the verdict is still out on exactly how much the technology improves your training, they don't cost any more than regular running tights and they're super comfy to wear, so why not? There are tons of different features — like those that are moisture-wicking or suited specifically for certain types of weather — and they come in countless colors and styles, too. Here, we've gathered the best running leggings with compression technology to help you set that PR once and for all.