You Should Be Using Moisturizer Daily — & These Are 5 Great Options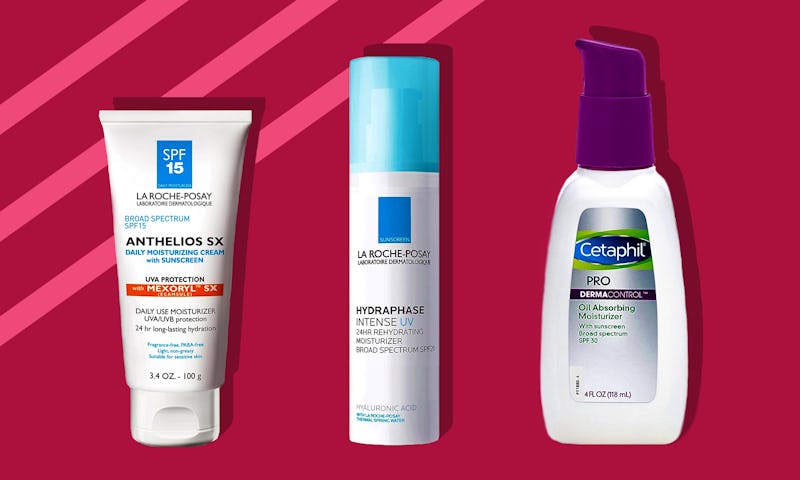 Amazon/Bustle
Moisturizers are an essential part of every daily skin care routine. They help lock in serums to make them even more effective, hydrate our skin for a better makeup application, and can even protect us from the sun's harmful rays. With so many options on the market, it can be hard to discern what the best daily moisturizer is for your skin type, but whether yours is dry or oily, combination or acne-prone, I've researched the best formula for each, which you'll find ahead.
The first and most important thing to consider when buying a daily moisturizer is how much it's protecting you from the natural world. The worst culprit of a damaged dermis is the sun, and if you're not wearing SPF every single day, then you're exposing your skin to UVA/UVB rays that could be the secret cause behind your redness, dryness, and/or long healing times for your acne and scarring. Additionally, when one in five Americans will develop skin cancer at some point in their lives, added daily protection makes a huge difference in not only keeping your skin clear and beautiful, but also quite literally keeping you out of harm's way.
The second crucial factor to keep in mind when deciding which moisturizer to buy is your skin type. If you have dry skin, you'll want a much creamier and more hydrating formula than someone with an oilier complexion; if you're combination or acne-prone, you'll want something non-comedogenic to keep your pores clear and your dermis happy; if you have a little more natural redness than most, maybe you'll want a tinted daily moisturizer for some added extra coverage. Everyone's skin needs something slightly different and personalized (although, anyone could do with some La Roche-Posay in their lives, which is why we've included not one, but TWO of their products in this list), so read on to find the best daily moisturizer to suit your skin's specific needs.