Roll The Dice On These 5 Fan-Favorite Dice Games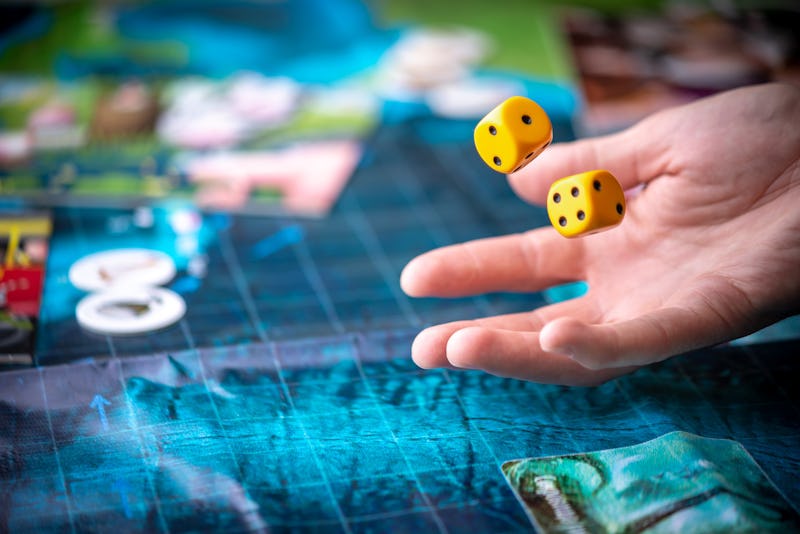 fotolia/Artem
After a stressful work week, there's nothing better than a relaxing (and sometimes rowdy) game night. The key? Choosing the right game for your group of friends or family. Luckily, the best dice games are fun, simple to understand, and easy to travel with.
Hear me out: While there are plenty of awesome board games out there, dice games are the best choice for game night. For one, most are compact and have fewer moving parts, making them easy to travel with. If you tend to gather at someone else's house to play, make sure to look for a game that comes with sealable sides, like a tin or sturdy box, so the die won't slip out when you're traveling. Even better if you can slip it in your purse.
There are a ton of different types of dice games on the market, so you'll also want to consider the group you're playing with. A lot of dice games are logic-based and require quick-thinking (and plenty of math). But if fast-paced games stress you out or you're playing with small kids, you may want to consider an adventure dice game that tells a story as you play instead.
With so many options, it can be tough to find the best dice game for your group. Here's a round-up of some of the best picks out there so you can grab one before your next game night.