These Apps Let You Video Call A GP In Minutes, Just Don't Use Them In An Emergency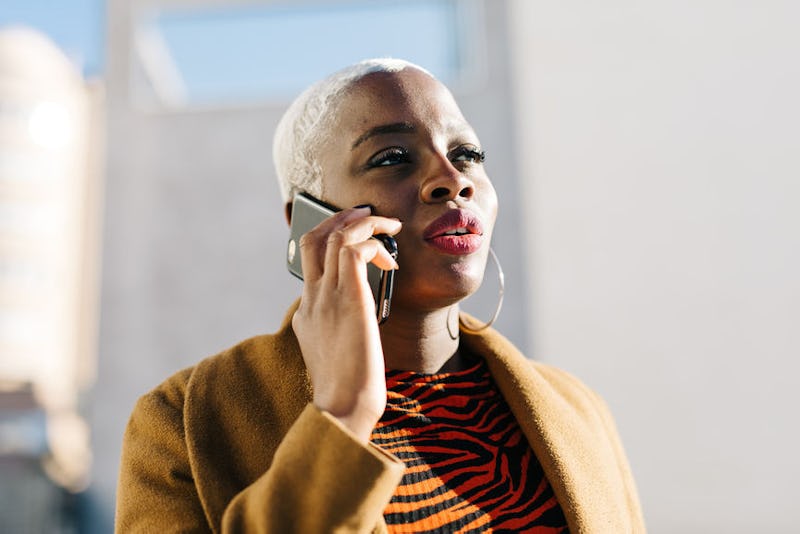 Javier Díez/Stocksy
Let's discuss the one thing that riles almost every person living in the UK: how long it takes to get a doctor's appointment. Where I live, the receptionist informs me I either have to wait a month to see a doctor or have to ring up every single day in the hope of a cancellation. And I'm far from alone. So it's no wonder that people are turning to doctor's appointment apps for diagnoses and prescriptions.
Over the past couple of years, a few different names have popped up on the medical scene. They all offer you the chance to video call a doctor, have prescriptions sent to your home or a nearby pharmacy, and even be referred to a specialist. All for a small price, of course. While these kinds of apps may have sounded sketchy in, say, 2016, more and more people are now utilising their quick, easy, and reliable services.
A recent study carried out by healthcare company Benenden Health and Medical found that the average UK adult has to wait at least a week to see or speak to a doctor. As I'm sure you'll agree, it's not an ideal situation.
The following apps may cost you, but they can be a useful tool when you realise you've run out of medication, for example, or when you have a non life-threatening illness that can easily be diagnosed over video. Just don't use them for medical emergencies.