These Are The Absolute Best Drugstore Hand Creams You Can Treat Your Overworked Hands To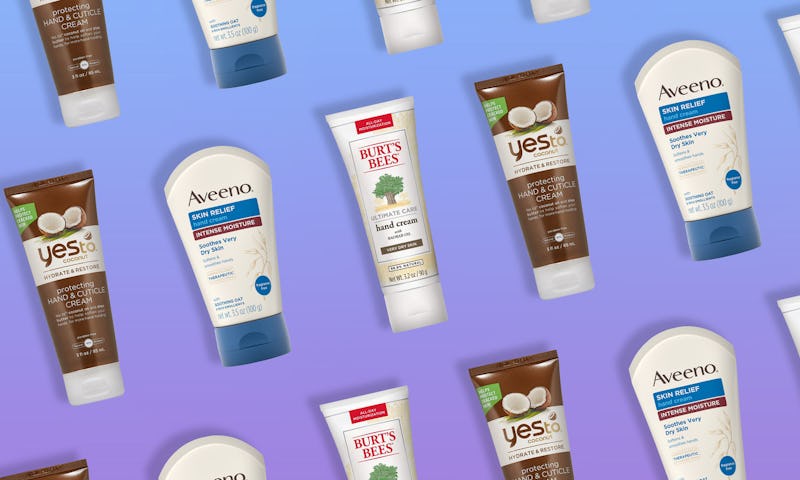 Amazon/Bustle
While most people tend to associate dry hands with the winter weather, something as simple as washing your hands more than usual can throw off your skin's balance (though there's no doubt that cold weather is the main culprit). Whether you're in need of a super-charged hand cream to get you through the chillier months, help combat the effects of over-washing, or treat skin conditions like eczema, there's an affordable option in the drugstore aisle — so you can save the splurging for more important things like highlighter (or ya know, rent). This list of the best drugstore hand creams includes longtime favorites and dermatologist-recommended picks that are just as efficacious as any luxe hand cream.
If you're not sure what to look for in your drugstore hand cream, there are some safe bets when it comes to choosing the right formula. For starters, the American Academy of Dermatology (AAD) notes that using a cream or ointment is more effective and less irritating than a lotion. In particular, the AAD recommends looking for ingredients with oils (think jojoba or coconut), shea butter, glycerin, lactic acid, urea, hyaluronic acid, dimethicone, lanolin, mineral oil, and petrolatum.
Ahead, check out the best drugstore hand creams that will keep your hands smooth and protected, and more importantly, your bank account happy.