These Noise-Reducing Earplugs Will Give You Some Much-Needed Peace & Quiet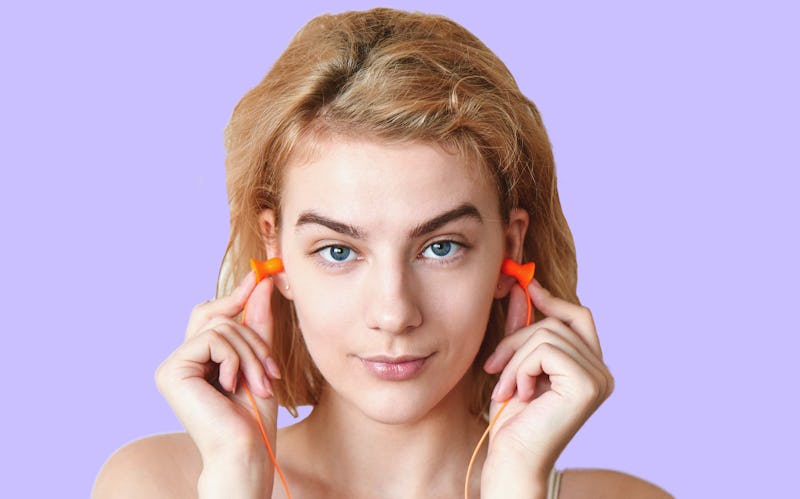 fotolia/amixstudio
Whether you're traveling or trying to catch a cat nap, relaxing in a loud place can be almost impossible. Luckily, the best earplugs for noise reduction can block out background sound while still offering maximum comfort.
The key to picking out a pair that will work for you is to consider the materials they're made from. Foam earplugs are the most popular, and with good reason — they can fit most ear sizes, are relatively cheap, and disposable. But if you prefer a pair that's a little more eco-friendly or something that slides over the ear instead of inside, consider plugs made of durable silicone.
Another factor to consider is the plugs' noise reduction rating, or NRR. Each set of earplugs has an NRR measured in decibels, or dB, and that rating can range from 20 to 34. The higher the number, the more effective the plugs are at blocking out extremely loud noises. While it may seem best to opt for something with a high rating, you'll want to consider when and where you're planning on using your earplugs. For example, if you want to pop them in on an airplane, it may make more sense to buy a pair with a slightly lower decibel rating so you can still hear the flight attendants or people around you.
Foam or silicone? Inserts or over-the-ear? To narrow the options, here's a list of the best earplugs for noise reduction out there to help you get some peace and quiet.