If You Love To Swim, These Waterproof Fitness Trackers Are Total Game-Changers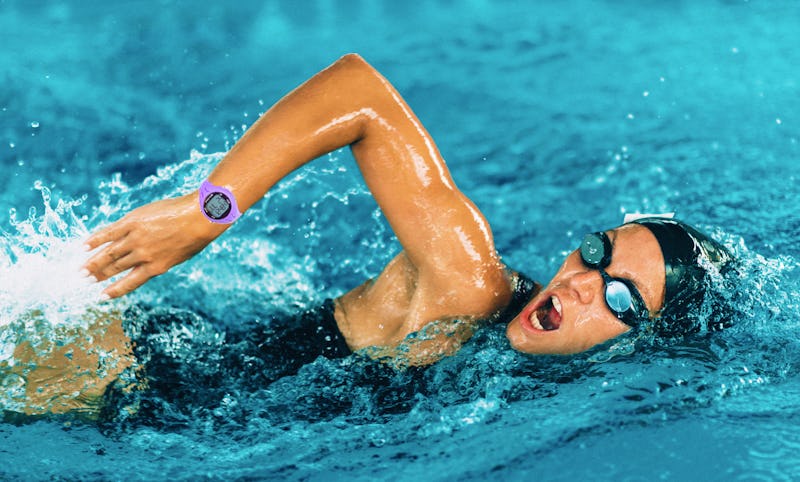 fotolia/Microgen
Although there are plenty of fitness trackers for runners out there, it's not always easy to find one you can wear while you're swimming laps — but they do exist. And the good news? The best fitness trackers for swimming aren't just waterproof, they can measure your workouts and provide helpful data, just like trackers for dry-land athletes.
The first thing to consider is how serious of a swimmer you are. Swimming trackers, or swim watches, range from a simple device that times laps, to high-tech options that include average heart rate, oxygen levels, and recovery scores. There are also several options that can switch from swimming to other tracking modes. If you're someone whose primary workout happens in the pool, or you want to seriously train and improve, consider a tracker with more in-depth features. But if you like to switch it up frequently, look into a multi-sport watches with a few different tracking modes.
Another thing to keep in mind is wearability. While some people like to wear a smart watch for swimmers, some can be large and heavy if worn for long periods of time. Plus, a lot of sports trackers just aren't that dressy. If you're into the idea of all-day wear, be on the lookout for something with a clean face and interchangeable bands.
Here are some of the best waterproof fitness trackers for swimming so you can get back to the lap pool.
This article was originally published on