5 Awesome Hair Masks That Won't Weigh Down Fine Hair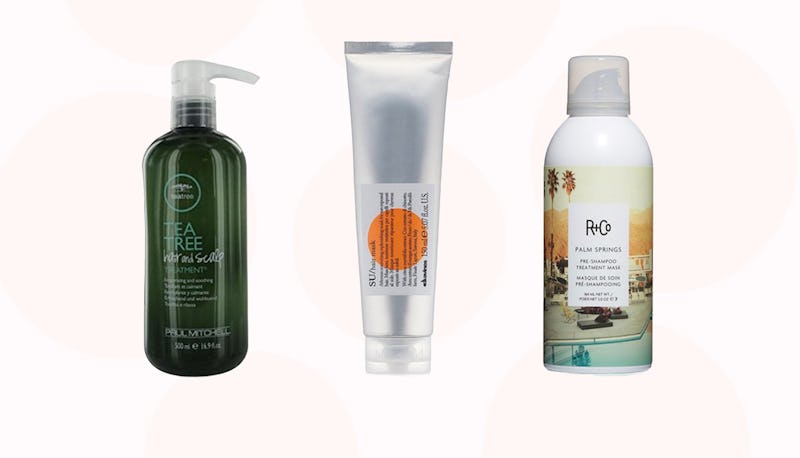 Amazon/Bustle
For a long time, the only hair masks you could buy were sold in the same aisle of the drugstore as horse shampoo. Nowadays, hair masks are everywhere, and the options are endless. The best hair masks for fine hair, for example, heal, revitalize, and strengthen your hair while adding shine, moisture, and protecting it from — all without weighing it down.
Still, you might be wondering, "If I use a good conditioner, do I really need a hair mask too?" The answer is yes — especially if you dye, highlight, or chemically treat it. As long as you take the time to choose the right hair mask for your hair type, it can only help. For thin hair, the right mask starts with the right kind of moisture. Look for lightweight hydrators like panthenol or oils like jojoba, argan, sunflower seed, and rosehip. Also, because fine hair is particularly prone to damage from heat-styling and sun exposure, you'll want to look for hair masks that strengthen and protect the hair with ingredients like proteins, amino acids, and antioxidants. Lastly, because thin or fine hair often produces excess oils, a mask made for oily hair or sensitive scalps with ingredients like tea tree oil will work wonders.
Check out these five options that are great for fine hair, below.