5 Great Sunscreens With A High SPF, Because This Summer, You're Gonna Need It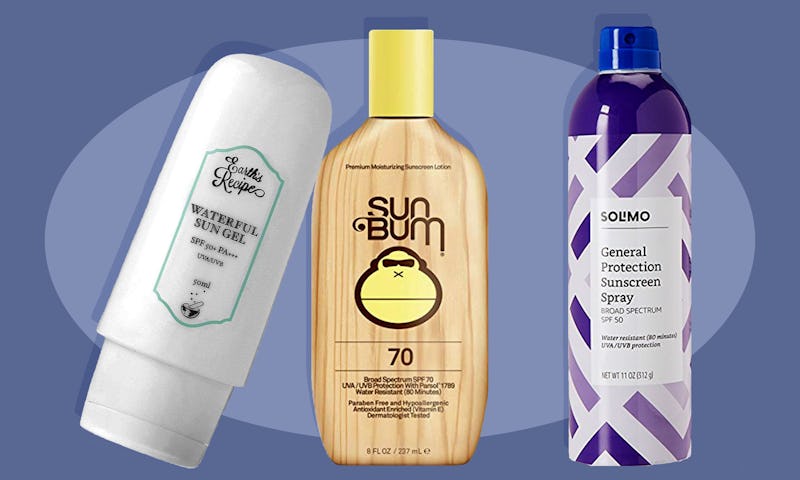 Amazon/Bustle
When it comes to sunscreen, the higher the SPF, the better. Why? Because a high SPF will protect your skin for a longer amount of time than a sunscreen that has a lower SPF. So that means you have to reapply less often, which means that you can enjoy your day outside that much more. But how do you know which are the best high SPF sunscreens? Well, there are a few things to look out for.
Like any other type of sunscreen, you want to find a high SPF sunscreen that works well for your individual skin type — whether it's on your face or on your body. If you have oily skin, an oil-free formula will ensure that you don't wind up greasy by the end of the day. If your skin is on the sensitive side, then keep an eye out for formulas that are free of parabens and fragrances.
You should apply your sunscreen first thing in the morning, before you step outside. If you're going to be spending an extended period of time in the sun, then you should definitely reapply every two hours, after being in water, or after sweating a bunch. But if you're just going to be sitting indoors, or if it's a rainy day, that first application should cover you.
So if you're in the market for the best high SPF sunscreens, look no further. We've rounded up the top picks, ahead.