Here's Further Proof That You *Must* Have Tongs In Your Kitchen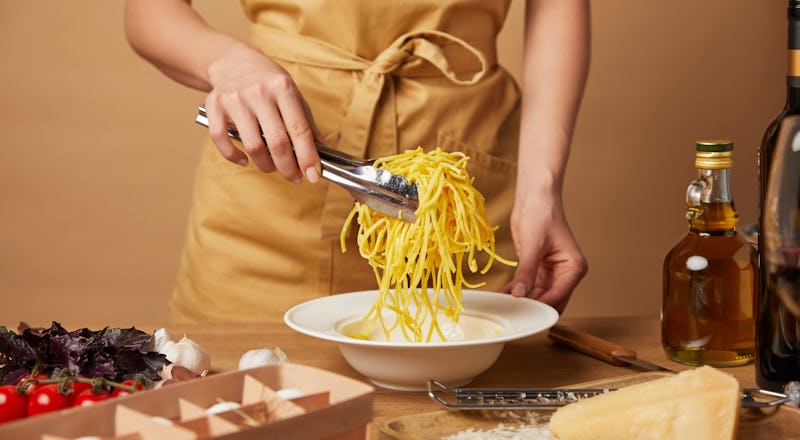 LightField Studios/Shutterstock
From dressing salads to moving a chicken breast from the pan to a vat of sauce, these little pinchers are an essential kitchen utensil and can make everyday cooking tasks a whole lot easier — as long as you get the right ones. The best kitchen tongs keep your hands and your food safe and whole.
While your needs at the grill are a little different from when it comes time to serve a casual salad lunch, the basics are the same. First and foremost, a great pair of tongs will grip on to your food tightly. As Cook's Illustrated reports from its tests, when it comes to holding on to everything without tearing: "Scalloped edges won, hands down." Next, you'll want to find a pair that feels good in your hands, with the right amount of tension that also won't get too hot. And then, you'll need it to stay closed when you're not using it so some sort of locking mechanism is key and bonus points if it's easy to set.
After that, you should examine what you'll be using it for. If most of your pans are nonstick and you don't want to be bothered with switching to a plastic spatula when stirring or moving food off of your cookware, consider silicone- or plastic-coated tongs. Or, if you need a pair that will look and perform great over the grill, look for a longer handle so worrying about flames will be a thing of the past.
Whatever you use it for, let the best kitchen tongs help make dinner happen easier.