Charging Your iPhone? These Lightning Cables Will Last Longer (And Cost Less) Than The One You Have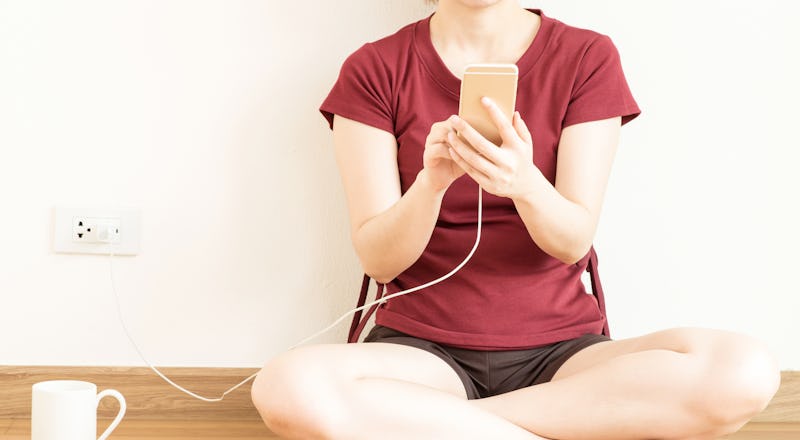 MooNoi_Amphol/Shutterstock
Even the biggest Apple fans have a love-hate relationship with the Lightning cable. Although the Lightning cable is a definite upgrade to the old 30-pin connector, it (like its predecessor) tends to wear out quickly and, for some, is irritatingly short. So if you're in the market to replace a frayed cord, upgrade to a longer one, or just looking to buy an extra to keep in your car or at the office, you'll be happy to know that the best Lightning cables for your iPhone are durable, affordable, and come in a range of lengths.
With so many Lightning cables on the market, it's important to know what to look for to ensure you're getting a quality cable. Always choose a cable that's Apple MFi certified. Any cord that isn't could potentially damage your iPhone's battery. If you're unsure, check its status on Apple's MFi Licensed Accessories page by entering the product code, model, or brand.
To avoid needing to buy multiple Lightning cable replacements, choose a cord that's designed to be durable. Cables made with anti-fraying materials like nylon or specialty plastics are one clue, and many labs will test durability by the number of bends a model can withstand. You'll also want to consider the length of cord you'll need. For example, if you want to text on the sofa while your phone is charging, you may want to choose an extra-long cable, but if you're just going to be using it in the car, a shorter one will do. And finally, make sure the iPhones (and iPads) you want to charge are compatible.
Out of all the choices, here are my picks for best Lightning cables for your iPhone available on Amazon.