These Supportive Lumbar Pillows Can Eliminate Strain On Your Neck & Back — & They're Game-Changers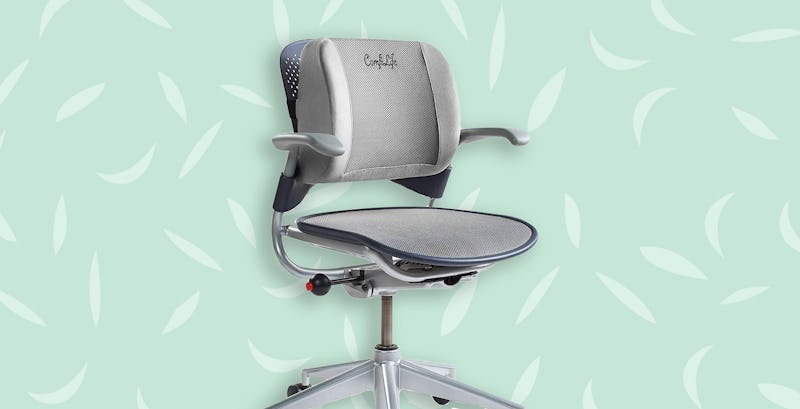 Amazon/Bustle
When you're dealing with chronic back pain or a recent injury, sitting for long periods of time can be brutal. Luckily, the best lumbar pillows can help keep your muscles loose and pain-free while you're sitting.
Before you invest in a pillow, you'll want to consider where you tend to feel the most pain. While some lumbar pillows support your entire core to help keep your spine neutral and release muscle tension, others target specific areas of your back. For example, a high-backed lumbar pillow with neck support can relieve shoulder pain, whereas a curved lower back pillow can help improve your posture and alleviate tight muscles.
Another thing to consider is the environment where you'll use your pillow. While all of the most comfortable lumbar pillows are made with a memory foam core, there are some key differences in their outer shell materials. For example, if you work in a warm office, you may want to invest in a lumbar pillow with breathable mesh or a cooling gel insert. Or if you'll use your pillow in your car, you may want to invest in one with a durable, easy-to-clean cover in case of a coffee spill.
No matter which way you go, finding the best lumbar pillows for you can be tough. Here's a round-up of some of the best options out there to help you narrow down your decision.