Relax In Amazon's Best Massage Chairs — One Is Less Than $100!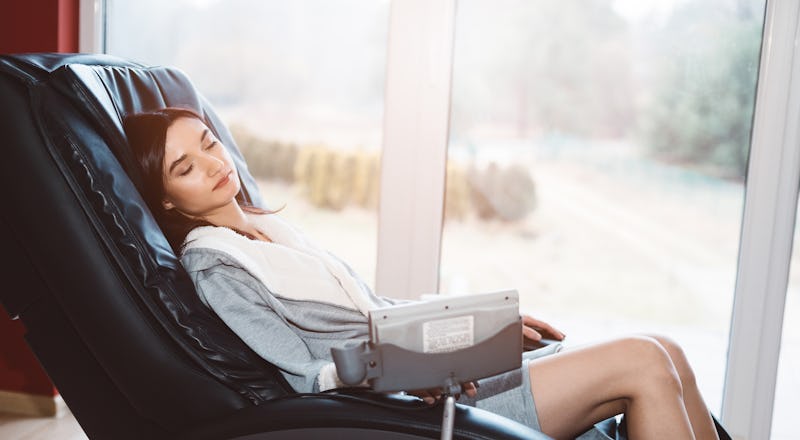 Daniel Jedzura/Shutterstock
A great massage chair is the next best thing to seeing a massage therapist — and it wins major convenience points. The best massage chairs offer a variety of pressures, styles, and many work on your legs, neck, and arms in addition to pulsating against your back.
While science has done plenty of studies on the benefits of massage therapy by a trained practitioner, "to my knowledge, there haven't been any large studies on the effects of massage chairs in a home setting," says Brent A. Bauer, M.D., medical director of Rejuvenate Spa, part of the Mayo Clinic's Healthy Living Program.
And when some massage chairs tout themselves as being "FDA-approved" or "FDA-registered" — it doesn't mean much. They aren't tested the way prescription drugs are. Rather, massage chairs are classified as Class I medical devices, along with elastic bandages, and 95 percent are "exempt from the regulatory process."
However, Dr. Bauer notes: "I have many patients who use them on a regular basis and find great benefit ... So if it fits your budget, and your doctor clears you, trying an at-home massage chair might be one way to get some of the relaxation benefits without having to make an appointment."
And the relaxation benefits of a massage chair can be had at a variety of price points. Below, the best for almost any budget on Amazon, from most expensive to least: