The 5 Best Moisturizers To Use With Differin Gel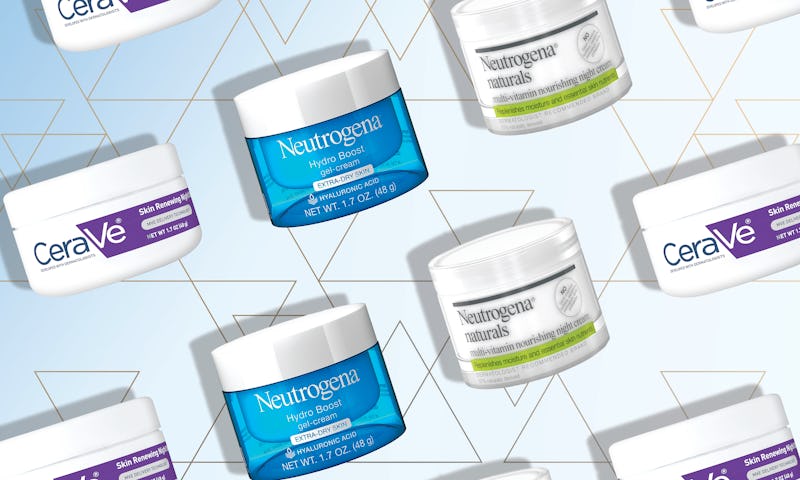 Amazon/Fotolia
Differin Gel and its active ingredient, adapalene, can work wonders on skin from clearing acne to smoothing out texture. But that doesn't mean it doesn't also present some challenges. The best moisturizers to use with Differin Gel will make sure your skin isn't just clear, but that it's hydrated and glowing.
Adapalene is a retinoid that doesn't just treat acne, but actually helps prevent new acne from forming by adjusting the skin cell turnover process to keep pores from clogging as frequently. While it's so safe that the formerly prescription-only ingredient has been approved for over-the-counter sales, it's still powerful medicine that can cause irritation, especially in the first weeks of using it.
"Retinoids, including Differin/adapalene, can be very drying to the skin," says Arielle Nagler, M.D., assistant professor of dermatology at NYU. "I usually ask patients to start using them every other day and increase to nightly as tolerated. They should also be used with emollients to mitigate some of the drying and irritating side effects. You can either mix them directly with moisturizers before applying them for enhanced moisturization, or you can apply the moisturizer after for better medication penetration."
And when it comes to the best ingredients in your moisturizer, Dr. Nagler recommends looking for glycerin, hyaluronic acid, and ceramides. "Petrolatum is also a very powerful emollient, but can be too occlusive so I do not recommend it in acne-prone skin," she says, so lay off the Vaseline and mineral oil to be safe.
Shop below for the best moisturizers to use with Differin or other adapalene creams that won't clog pores, won't irritate your skin, and will moisturize without leaving your face greasy.