Stay Fresh Through The Toughest Workouts With These Aluminum-Free Natural Deodorants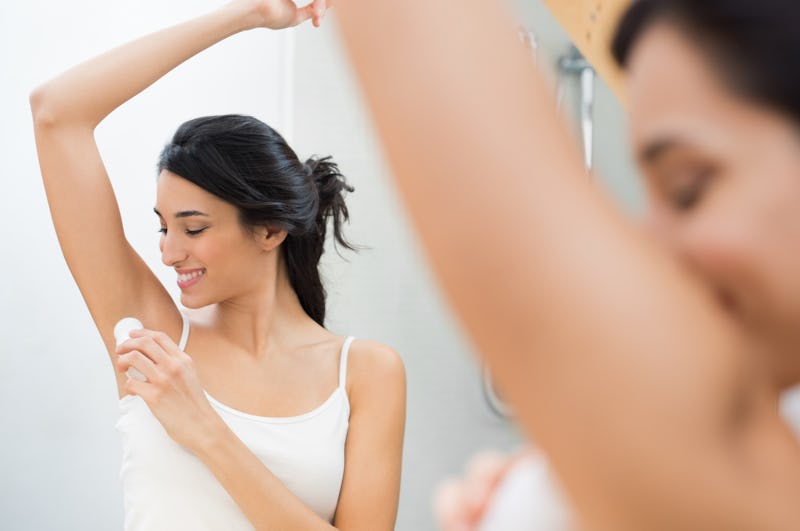 Rido / Fotolia
If you're looking for an alternative to typical antiperspirants and deodorants, the best natural deodorants for working out can help you feel super fresh. While antiperspirants are effective since they reduce the flow of sweat, they usually contain metallic salts like aluminum as active ingredients, which some people choose to avoid, citing certain health concerns. Deodorants, on the other hand, primarily work to control underarm odors by fighting bacteria. However, they won't make you perspire less. And while there are many deodorants on the market without aluminum, many of them are packed with chemicals which are not naturally derived and some people try to avoid like parabens. Those are excluded from this list, too.
To help you pick the best natural deodorant, think about the following:
Ingredients: Baking soda is a common ingredient in natural deodorants because of how effective it is at helping to combat odor. However, some find that it irritates their skin. If this is the case for you, there are natural deodorants that contain other ingredients, including clay, which helps to absorb wetness and keep underarms dry.
Application: Most natural deodorants come in either stick or cream/paste form. Both are effective, however, many find a stick natural deodorant to be more convenient.
Price: Natural deodorants tend to be pricier than a typical drugstore antiperspirant, however, there are many options available, so you can find one at your desired price point (and some are less than $5 a tube).
If weighing all of these considerations is making you sweat, I found five of the best natural deodorants that are highly-rated and are tough enough to stand up to your workouts.